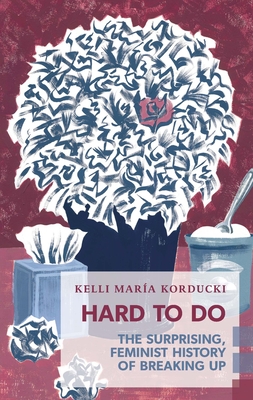 Hard to Do (Paperback)
The Surprising, Feminist History of Breaking Up (Exploded Views)
Coach House Books, 9781552453520, 144pp.
Publication Date: May 22, 2018
* Individual store prices may vary.
Description
Whatever the underlying motives--be they love, financial security, or mere masochism--the fact is that getting involved in a romantic partnership is emotionally, morally, and even politically fraught. In Hard To Do, Kelli Mar a Korducki turns a Marxist lens on the relatively short history of romantic love, tracing how the myth of economic equality between men and women has transformed the ways women conceive of domestic partnership. With perceptive, reported insights on the ways marriage and divorce are legislated, the rituals of twentieth-century courtship, and contemporary practices for calling it off, Korducki reveals that, for all women, choosing to end a relationship is a radical action with very limited cultural precedent.
Kelli Mar a Korducki is a journalist and cultural critic. Her byline has appeared frequently in the Globe and Mail and National Post, as well as in the New Inquiry, NPR, the Walrus, Vice, and the Hairpin. She was nominated for a 2015 Canadian National Magazine Award for "Tiny Triumphs," a 10,000-word meditation on the humble hot dog for Little Brother Magazine. A former editor-in-chief of the popular daily news blog Torontoist, Korducki is based in Brooklyn and Toronto.
or
Not Currently Available for Direct Purchase