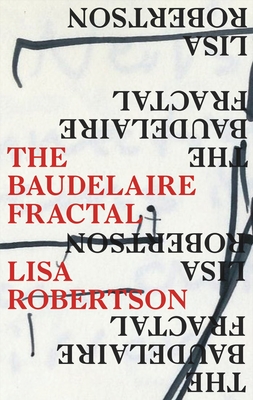 Baudelaire Fractal (Paperback)
Coach House Books, 9781552453902, 160pp.
Publication Date: February 4, 2020
* Individual store prices may vary.
Description
One morning, the poet Hazel Brown wakes up in a strange hotel room to find that she's written the complete works of Charles Baudelaire. Surprising as this may be, it's no more surprising to Brown than the impossible journey she's taken to become the writer that she is. Animated by the spirit of the po te maudit, she shuttles between London, Vancouver, Paris, and the French countryside, moving fluidly between the early 1980s and the present, from rented room to rented room, all the while considering such Baudelairian obsessions as modernity, poverty, and the perfect jacket... Part memoir, part magical realism, part hilarious trash-talking take on contemporary art and the poet's life, The Baudelaire Fractal is the long-awaited debut novel by the incomparable Lisa Robertson.
About the Author
Lisa Robertson is a Canadian poet and essayist currently living in France. Born in Toronto in 1961, she was a longtime resident of Vancouver, where in the early 90s she began writing, publishing and collaborating in a community of artists and poets that included Artspeak Gallery and The Kootenay School of Writing. In 2017 she was awarded an Honorary Doctorate in Letters by Emily Carr University of Art and Design, and in 2018, the Foundation for the Contemporary Arts in NY awarded her the inaugural CD Wright Award in Poetry. She has taught at Cambridge University, Princeton, UC Berkeley, California College of the Arts, Piet Zwart Institute, Jack Kerouac School of Disembodied Poetics and American University of Paris, as well as holding research and residency positions at institutions across Canada, the US, and Europe.