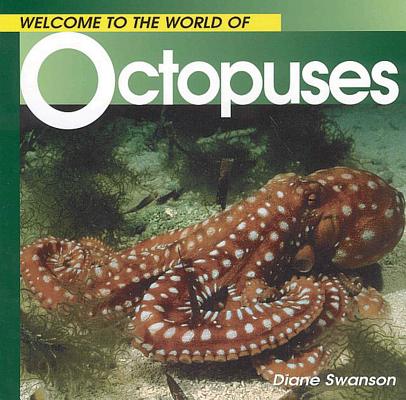 Welcome to the World of Octopuses (Paperback)
Walrus Books, 9781552850237, 32pp.
Publication Date: April 1, 2000
Description
With no bones and no nose, octopuses use their eight long arms for touching, smelling and even tasting While some are as small as a paper clip, others can grow to the length of three doors. These intelligent animals enjoy living by themselves and eating a lot of seafood - crabs, scallops and fish. Filled with amazing facts and color photographs, this book provides a fascinating look at the undersea world.
Includes a table of contents, index, sidebars, and full of extraordinary photography throughout.
About the Author
Diane Swanson specializes in nature writing for children. She is the author of many books, including Safari Beneath the Sea, which won the Orbis Pictus Award for Outstanding Non-Fiction for Children. She lives in Victoria, British Columbia.
Advertisement