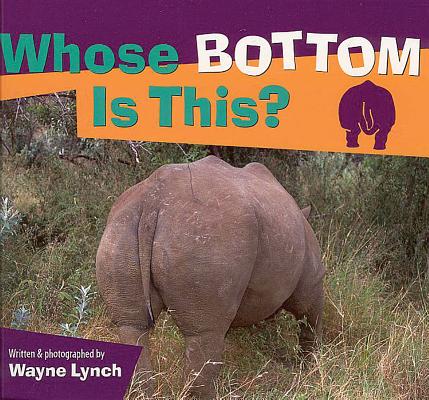 Whose Bottom Is This? (Paperback)
Walrus Books, 9781552850732, 32pp.
Publication Date: September 1, 2000
* Individual store prices may vary.
or
Not Currently Available for Direct Purchase
Description
The fourth book in Wayne Lynch's popular series.
Whose Bottom Is This? teaches children about wild animals using an appealing quiz format. Color photographs feature familiar and exotic creatures from around the world, and children are challenged to guess the animal by looking at it from a rear view before turning the page to see the entire animal. Young readers will learn about hippos, rhinos, bighorn sheep, pin-tailed ducks, and more. From back to front, whether pudgy or prickly, children will have fun identifying who owns the bottoms of this book.
About the Whose? Animals series: Author and photographer Wayne Lynch reveals the world of wild animals. Each creature is introduced by showing a photo highlighting one feature and some clues. Then the complete animal is pictured along with more facts.
About the Author
Dr. Wayne Lynch is the author of award-winning books and television documentaries, a popular guest lecturer, and a well-known and widely published professional wildlife photographer. His children's books include Penguins! and Bears, Bears, Bears, and among his adult books are Owls of the United States and Canada and Penguins of the World.
Advertisement