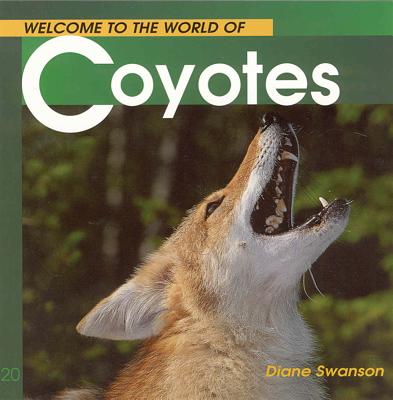 Welcome to the World of Coyotes (Paperback)
Walrus Books, 9781552852583, 32pp.
Publication Date: October 1, 2001
* Individual store prices may vary.
or
Not Currently Available for Direct Purchase
Description
A coyote's keen senses help it survive. With eyes that can spot the smallest movement, ears that can hear the faintest rustle, and legs designed for racing, it's no wonder some coyotes live to be more than 10 years old. These adaptable canines communicate by howling, and those who live in cities even respond to the sirens of fire trucks.
This book explores the lives of clever coyotes at work and at play. Did you know coyotes are often spotted at golf courses, cemeteries and parks? Sometimes even in your own backyard Or that they aren't fussy eaters and will eat practically anything including grass, nuts, insects, skunks, fish, and birds? Did you know coyotes can reach speeds of 65 kilometres an hour?
Explore these cunning yet playful creatures in Diane Swanson's latest addition to the Welcome to the World series. Learn about coyote habits, food, and what they do for fun. With colorful photographs and inviting text, children are sure to enjoy discovering the world of coyotes.
Includes a table of contents, index, sidebars, and full of extraordinary photography throughout.
About the Author
Diane Swanson specializes in nature writing for children. She is the author of many books, including Safari Beneath the Sea, which won the Orbis Pictus Award for Outstanding Non-Fiction for Children. She lives in Victoria, British Columbia.
Advertisement