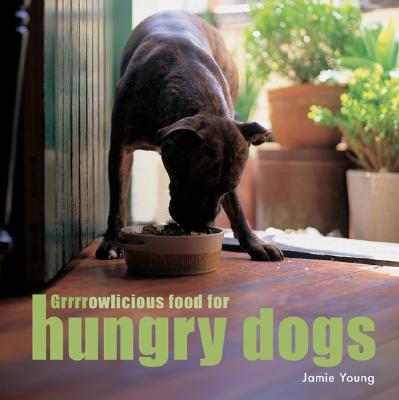 Grrrrowlicious Food for Hungry Dogs (Paperback)
Whitecap Books, 9781552858684, 64pp.
Publication Date: March 22, 2007
Description
"Delicious eats for your best friend."
Jamie Young's resourceful book will inspire dog lovers everywhere to make important choices about their pet's diet and to create some of the tastiest, healthiest meals for their canine friends.
Simple and accessible, this beautifully designed cookbook features 26 recipes that are inexpensive, easy, balanced, nutritious and, most important, tasty. Grrrrowlicious serves up a delicious menu of recipes for cooked and raw food - the classic carnivore diet- and a few treats.
Chapters include: "Cooked." Droolicious recipes for dog dinners "Vitamins." Essentials to keep your dog in tip-top shape, inside and out "Oils." The low-down on all the good oils "Animal." Raw-boned delights to make your hound howl for more "Vegetable." For a well-rounded diet, canines cannot live by meat alone "Toxic." A list of no-nos that should never appear on a dog's plate.
From puppy porridge to pasta, and from raw bones to risotto, here is a wonderful repertoire of feisty and delicious meals for any dog.
Advertisement