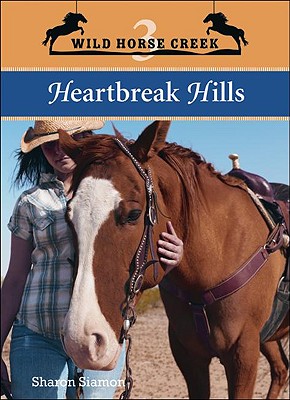 Heartbreak Hills (Paperback)
Walrus Books, 9781552859988, 125pp.
Publication Date: March 3, 2011
* Individual store prices may vary.
or
Not Currently Available for Direct Purchase
Description
Liv Winchester is devastated when it appears that she will have to leave Arizona to return home to Vancouver. She's been looking forward all year to spending summer on her grandparents' ranch, and she's just tried out for a precision drill riding team. Her sister, Sophie, is less disappointed as she hopes time away will give her a chance to get over her massive crush on Shane, who helps out on the ranch. Things only get more complicated when he rescues Liv from an accident and cares for her horse, and Liv also finds herself falling hard for the young cowboy. With their perfect summer and their friendship at risk, the twins have never been further apart. But when Shane is trapped by smugglers in an old hotel in a ghost town named Heartbreak, Liv and Sophie must put aside their rivalry and attempt a daring rescue.
About the Author
As a child Sharon Siamon had a passion for three things: horses, mountains, and books. Growing up in Southern Ontario with a family too busy for horses, Siamon pursued her dreams through books and make-believe. She says: I never ran as a kid, I galloped, trotted, or cantered everywhere. As an adult, she has spent her time pursuing an adventurous lifestyle, and sharing it in her writing. The inspiration for her trilogy, Mustang Mountain came while participating in a five-day trail ride near Red Deer, Alberta. There she sat around an open fire at night listening to the wranglers talk. She was also inspired by conversations with young women who grew up on ranches. Sharon Siamon's educational background includes a Bachelor of Arts in English from the University of Toronto and a Bachelor of Education from Nipissing University. Siamon is now one of Canada's most prolific writers of fiction for young readers. She has published eleven novels in Canada, two series in England, and a series in Norway. Her Sleepover Series and five books she wrote in the Stage School series under the pseudonym Geena Dare are popular across Canada and Northern Europe. A mother of three grown up daughters, Siamon now enjoys writing in the early morning hours and then spending the rest of the day outdoors. She and her husband Jeff currently reside in Toronto with their dog, Brio.
Advertisement