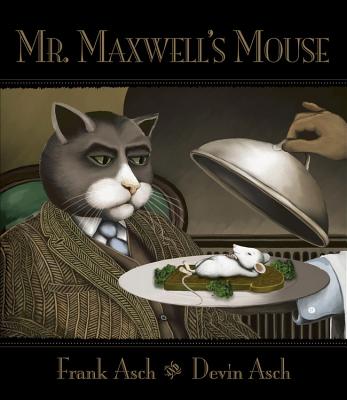 Mr. Maxwell's Mouse (Hardcover)
Kids Can Press, 9781553374862, 32pp.
Publication Date: August 1, 2004
Description
Mr. Maxwell is one contented cat. He has just been promoted. And what better way to celebrate than by going to his favorite restaurant, the Paw and Claw?

He decides to live a little and order the house specialty --- a live mouse. When the headwaiter asks if they should kill the mouse, Mr. Maxwell says that isn't necessary. He knows the Paw and Claw's mice are bred for politeness

But this particular live mouse can't keep quiet --- would Mr. Maxwell like to add a little salt? Or order a glass of wine? Would he mind saying a little prayer before eating? My, what a bold and wordy mouse Mr. Maxwell hopes the mouse doesn't give him indigestion ...

Richly illustrated and full of surprises. Mr. Maxwell's Mouse is a David-and-Goliath story with claws, whiskers and tails.
About the Author
Frank Asch is the author and illustrator of more than 70 books for children. His picture books with Kids Can Press include Ziggy Piggy and the Three Little Pigs and Mr. Maxwell's Mouse (illustrated by his son, Devin Asch). Frank lives in Middletown Springs, Vermont.Devin Asch is an illustrator and photojournalist. He divides his time between LA and Hawaii.
Advertisement