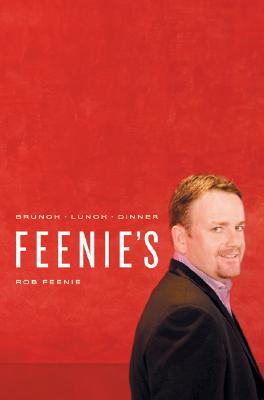 Feenie's (Paperback)
Brunch a Lunch a Dinner
Douglas & McIntyre, 9781553651352, 146pp.
Publication Date: February 6, 2006
* Individual store prices may vary.
Description
As executive chef of Vancouver's renowned Lumihre, Rob Feenie has been celebrated for his ability to combine French sophistication, Asian simplicity, and the finest North American ingredients. At Feenie's, his new bistro, the fare is simpler but still sublime, prepared to the same high standards and with winning flavor and texture combinations that elevate casual dishes to a delicious new level. Collected here are more than 80 easy-to-prepare bistro favorites, including decadent brunch treats such as Brioche French Toast with Candied Pecans, Whiskey Maple Syrup, and Sour Cream Mousse; lunch and dinner favorites like Crab and Corn Chowder and Grilled Ahi Tuna Sandwich with Shiso Guacamole; and Feenie's sly twists on casual classics, including his own deluxe version of the humble hotdog, Feenie's Weenies. Other chapters cover starters, salads, side dishes, and desserts. Forty luscious color photographs add additional inspiration, and chef's tips and commentaries ensure that each recipe works perfectly.