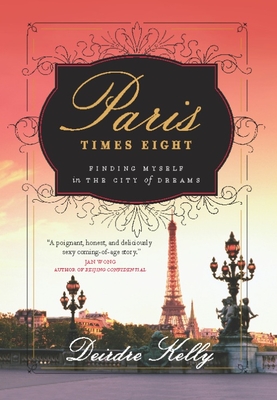 Paris Times Eight: Finding Myself in the City of Dreams (Paperback)
Finding Myself in the City of Dreams
Greystone Books, 9781553652687, 304pp.
Publication Date: October 27, 2009
Description
Over eight visits to Paris, Deirdre Kelly has found herself first as a 19-year-old and then later as a budding writer, a dance critic, and a fashion reporter. Subsequent visits with her mother, her future husband, and later as a mother herself have shown her that while some parts of Paris remain constant, her life is always evolving. More than just a beautiful and romantic backdrop for her self-discovery, Paris itself contributes to that discovery, emerging as a principal character in Kelly's life, an influence that inspires, guides, and teaches as she ages. A terrific gift for budding travelers, Francophiles, and women on their own path toward growth, this book reminds readers of their own favorite place.
Praise For Paris Times Eight: Finding Myself in the City of Dreams…
"Written in a very engaging style... the book shows us Paris in various incarnations, as seen through the eyes of a woman who sees it differently each time she visits. This charming travel memoir shows us how a person and a city can grow and change in tandem"Booklist, 09/15/09
Advertisement