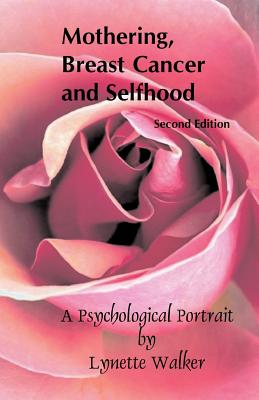 Mothering, Breast Cancer and Selfhood (Paperback)
Trafford Publishing, 9781553694847, 204pp.
Publication Date: April 1, 2003
* Individual store prices may vary.
Description
This three-part story approaches breast cancer from a psychological perspective and illuminates an introspective process in coming to terms with breast cancer and mastectomy and then gradually with the long-term subjective components underlying the disease.
About the Author
Lynette Walker is a Jungian oriented psychotherapist, writer, lecturer, homemaker, mother and grandmother. She has been a self-reflective journal keeper all her life, one who searches and questions the meaning of experience. She has to her credit a M.A. thesis on Self Analysis, and a series of lectures presented in California, Washington, and British Columbia on Jung's Psychological Types, Defensive Mothering, and Creative Responses to Breast Cancer. A past breast cancer patient, Ms. Walker contributed to the First Canadian Forum on Breast Cancer in 1993 in Montreal. Also in 1993, her germinal essay, "Breast Cancer and the Creative Process" was aired on the CBC radio documentary series IDEAS. In 2002, Ms. Walker presented an expanded version of her original work at the World Conference on Breast Cancer in Victoria, B.C.