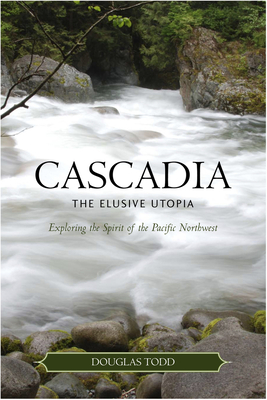 Cascadia (Paperback)
The Elusive Utopia: Exploring the Spirit of the Pacific Northwest
Ronsdale Press, 9781553800606, 326pp.
Publication Date: October 1, 2008
* Individual store prices may vary.
Description
This book will appeal to anyone who wants to understand the unique culture and spirituality of the fast-growing Pacific Northwest, which includes British Columbia, Washington and Oregon. Envied by people around the world, Cascadia, as it is known, is remarkable for its famed mountains, evergreens, eagles, beaches and livable cities. Most people, however, do not realize that Cascadia, named after the region's "cascading" waterfalls, is also home to the least institutionally religious people on the continent. Despite their unusual resistance to old ways of doing religion, Cascadia: The Elusive Utopia argues that most of the 14 million residents of this rugged land are eclectically, informally, often deeply "spiritual." One could not ask for more insightful Canadians and Americans to explain in lively detail how people in the Pacific Northwest get a sense of belonging out of finding fresh ways to experience the sacred. They do so particularly through the land, which in Cascadia, unlike in most parts of North America, is untamed and spectacular. Many find it overwhelming, humbling. In this original book, 15 leading writers, historians, bio-regionalists, pollsters, scholars, economists, philosophers, eco-theologians, literary analysts and poets explain how the Pacific Northwest is nurturing a unique "spirituality of place, ." which could become a model for the planet. Brought together by critically-acclaimed Vancouver Sun spirituality writer Douglas Todd, the gifted contributors to this book highlight Cascadians' unusually strong attraction to personal freedom, do-it-yourself optimism, "secular-but-spiritual" nature reverence and envisioning a healthy future that's never before been realized: an elusive utopia. Contributors include noted historian Jean Barman, Canadian poet laureate George Bowering, political philosopher Philip Resnick, religion scholar Patricia O'Connell Killen and American-Canadian eco-theologian Sallie McFague.
or
Not Currently Available for Direct Purchase