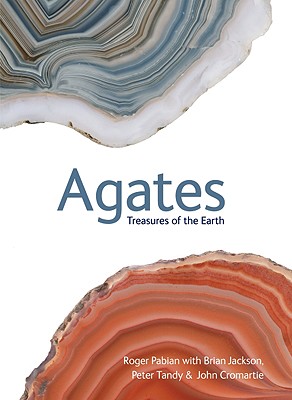 Agates (Hardcover)
Treasures of the Earth
Firefly Books, 9781554070985, 184pp.
Publication Date: October 9, 2006
Other Editions of This Title:
Paperback (10/4/2016)
* Individual store prices may vary.
Description
"Superbly done... should be high on everyone's 'must have' list."-- Rock and Gem
This book has been very well received as the first popular guide to these brilliantly banded and highly prized gemstones.
The agate is one of the world's most strikingly beautiful semiprecious gems. Collectors worldwide are drawn to the stone's infinite variety of coloration and banding. While these stones are readily available, the rare and higher-quality ones are quite valuable and aggressively collected.
Agates is a comprehensive reference written by one of North America's leading experts in cooperation with the Natural History Museum of London. The book features an easy-to-use identification guide and a worldwide listing of where agates are found. More than 200 color photographs of superb agate specimens were selected from the extensive collection of the Natural History Museum of London and from the private collection of author Roger Pabian.
About the Author
Roger Pabian is a research geologist, invertebrate paleontologist and highly respected specialist in agates. He lives in Lincoln, Nebraska. Brian Jackson is head of mineralogy at the National Museums Scotland and professor emeritus at the University of Nebraska-Lincoln. Peter Tandy is curator of mineralogy at the Natural History Museum in London, England. John Cromartie is a collector of Scottish agates.
or
Not Currently Available for Direct Purchase