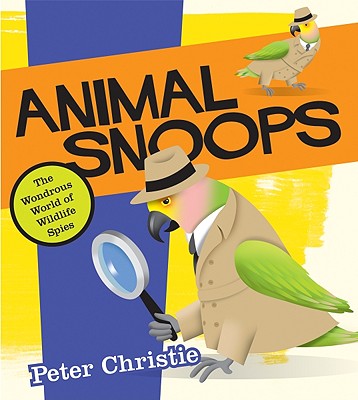 Animal Snoops: The Wondrous World of Wildlife Spies (Hardcover)
The Wondrous World of Wildlife Spies
Annick Press, 9781554512171, 68pp.
Publication Date: February 19, 2010
* Individual store prices may vary.
or
Not Currently Available for Direct Purchase
Description
"Meet the furry and fishy detectives of the wild."
You might not imagine that animals can be highly sophisticated spies and snoops, yet nature is filled with them. Scientists are discovering that creatures -- from bugs to baboons -- are experts at watching, listening and prying into the lives of other animals. This fascinating book investigates how animals use secret-agent skills to find a mate, locate food and outsmart predators.
Young readers can discover how clever male baboons intercept mating calls to sneak a secret rendezvous with a female and how whales use other whales' echolocation to zero in on a tasty snack. They'll also learn why knife fish use electricity to cloak themselves from predators and how sneaky gray squirrels build fake stashes of food to doublecross eavesdropping birds. Whether it's a rattlesnake ambush or a canary cage match, the stakes in wild spy games are always high.
With colorful illustrations and photos throughout, this book is an entertaining peek into the diverse undercover world of animal spies.
About the Author
Peter Christie is an award-winning science writer and editor whose work has appeared in many newspapers and magazines. His previous books include "The Curse of Akkad."
Advertisement