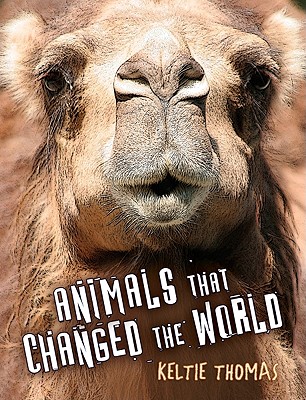 Animals That Changed the World (Hardcover)
Annick Press, 9781554512430, 112pp.
Publication Date: September 9, 2010
Other Editions of This Title:
Paperback (9/9/2010)
* Individual store prices may vary.
Description
How animals big and small have shaped today's world.
From furry felines to hard-working horses, animals have had a tremendous impact on world history. For example, rats, through the diseases they carry, have probably killed more people than any war or natural disaster, goats may have been the first to discover coffee and, thanks to camels, people were able to survive for long periods in the desert and open up trade routes between Europe and Asia.
However, animals can also be destructive. Mosquitoes spread deadly diseases -- and may even have killed Alexander the Great. Some animals have changed the environment by damaging whole ecosystems, creating deserts in their wake. Others, like the elephant, have been used as weapons of war.
Among the more than 20 animals featured in this book are dogs, sheep, dolphins, silk moths and beavers, all of which have changed the course of history for better or for worse. Lighthearted and humorous, with intriguing photos and informative sidebars, this book ensures that readers will appreciate all animals with newfound awe and respect.
About the Author
Keltie Thomas, a former editor of "Owl" magazine, is the author of several non-fiction books for children. She has been nominated for the Silver Birch Award by the Ontario Library Association five times. She lives in Toronto, Ontario.
or
Not Currently Available for Direct Purchase