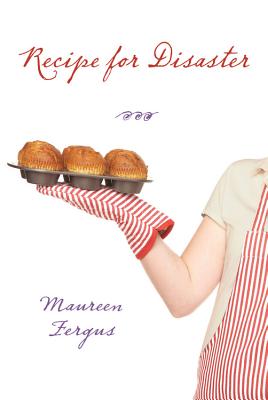 Recipe for Disaster (Hardcover)
Kids Can Press, 9781554533190, 252pp.
Publication Date: September 1, 2009
Other Editions of This Title:
Paperback (9/1/2009)
* Individual store prices may vary.
Description
Francie's life was almost perfect before the new girl showed up. She had her own business as a weekend baker whose scones almost caused stampedes, a best friend named Holly and a deeply fulfilling crush on Tate Jarvis. She dreamed about the day she'd be famous and have her own baking show. But the new girl at school, Darlene, thinks Francie's obsession with baking is weird, she acts like Holly is her best friend, and she's somehow managed to steal Tate's attention away. Suddenly, everything is unravelling. Unable to stay focused, Francie's pastry-filled dreams are starting to slide. Then Francie gets a chance to meet the sexy celebrity baker Lorenzo LaRue, whose toned pectorals inspire Francie as much as the baking tips she picks up from his TV show. Francie is sure that if Lorenzo could only see how passionate she is about baking, he would help launch her career, and possibly marry her when she reaches legal age. It won't be easy - but Francie is starting to understand that although trying won't guarantee success, quitting will guarantee failure. Young readers will gobble up this hilarious exploration of a girl's recipes for friendship, dating, fame and coconut-drop cookies.
About the Author
Author Maureen Fergus has written the YA novel Exploits of a Reluctant (But Extremely Goodlooking) Hero, Recipe for Disaster, and Ortega. The Day My Mom Came to Kindergarten is her first picture book. She lives in Winnipeg, Canada.
or
Not Currently Available for Direct Purchase