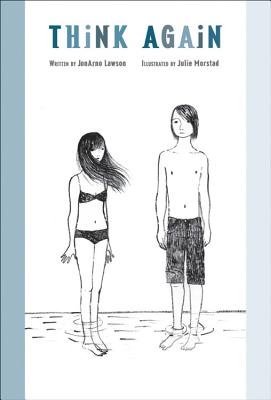 Think Again (Hardcover)
Kids Can Press, 9781554534234, 62pp.
Publication Date: March 1, 2010
Description
Make sure that your heart
Isn't too well-defended.
Your heart is designed
To be broken and mended.
--- ?The Heart?

These quietly beautiful and surprisingly humorous four-line poems reveal the many aspects of first love --- the longing, the frustration and the joy. The poet writes not from a single point of view but instead embraces the duality of first love, alternating between the perspectives of a boy and a girl. The poems and revealing illustrations by Julie Morstad combine to inspire young readers to think ... and think again.
About the Author
JonArno Lawson lives in Toronto with his wife and children. In addition to Think Again, he is the author of several other books of poetry for children and adults, and has twice won the Lion and the Unicorn Award for Excellence in North American Poetry.Award-winning artist Julie Morstad has illustrated a number of picture books, including Think Again. She lives in Vancouver.
Advertisement