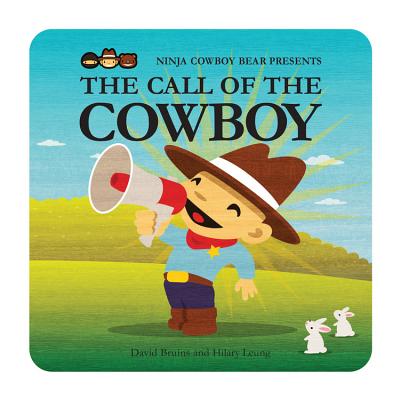 Ninja Cowboy Bear Presents the Call of the Cowboy (Hardcover)
Kids Can Press, 9781554537488, 32pp.
Publication Date: September 1, 2011
Description
When the bear wants to spend the afternoon photographing birds, the exuberant cowboy inadvertently makes a nuisance of himself as he loudly chews bubble gum, hops on a pogo stick and slurps a pop. When the ninja just wants to read quietly, the cowboy is wildly distracting as he drums on rocks, bats a paddleball and gabs on his cell phone. The cowboy's boisterous mood prompts the ninja and the bear to drop their respective activities, leaving their pal alone to wonder why no one wants to be with him. Can he find the peace and quiet he needs to figure it out? Readers will appreciate the warm and witty approach to getting along and will also love the playfully bold illustrations rife with fun-to-spot detail.
About the Author
David Bruins lives in Dundas, Ontario, and spends most of his days as a computer programmer. However, he'd much rather spend his time riding his bicycle, playing guitar or telling stories to anyone who will listen.Hilary Leung is a graphic artist in Burlington, Ontario, and a graduate of the illustration program at Sheridan College. His work for Kids Can Press includes the very popular Ninja Cowboy Bear series.
Advertisement