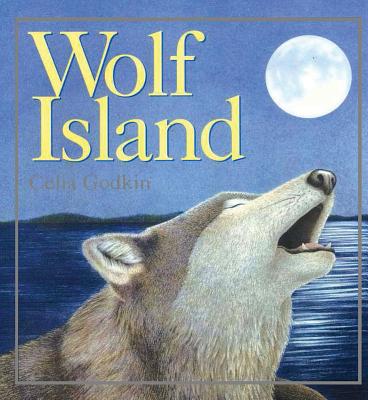 Wolf Island
Paperback

* Individual store prices may vary.
Description
Information Book of the Year
Mr. Christie's Book Award nominee
Shortlisted for 1989 Mr. Christie's Children's Book Award for illustration Children's Literature
Roundtable of Canada 1990 Information Book of the Year
Although the text remains unchanged from the 1993 edition, larger page size and improved formatting make the story easier to share with groups... Libraries without the original book should definitely consider purchasing this one, and collections with an older copy may want to substitute this more readable version. -- School Library Journal
With a new cover and newly designed interiors, Wolf Island is sure to be a howl It's a vivid, full color portrait of nature, and the fragile balance of a natural ecosystem.
Set on an island in Northern Ontario, the Wolf Island story, based on an actual event, is a moving chronicle of what happens when the highest link in a food chain is removed.
A family of wolves leave their island environment. Although, at first, their absence is unnoticed, nature's delicately balanced ecosystem comes undone over a period of months, and the mice, rabbits, squirrels, and even owls fight for survival. Finally, the accidental return of the wolf family to their home restores the island habitat to health.
Celia Godkin's dramatic, full-color illustrations will inspire readers of all ages. Her scientific portrait of an ecosystem and its component species will not be easily forgotten.
Fitzhenry & Whiteside, 9781554550081, 32pp.
Publication Date: November 27, 2006
About the Author
Celia Godkin trained as a biologist and worked as a scientific illustrator. She is the author illustrator of Ladybug Garden, Sea Otter Inlet, Hurricane! and When the Giant Stirred.