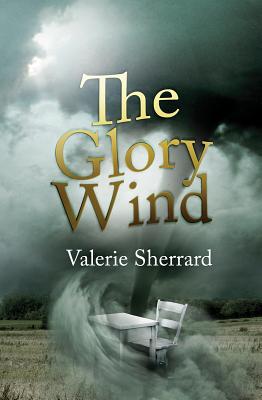 The Glory Wind (Paperback)
Fitzhenry & Whiteside, 9781554551705, 222pp.
Publication Date: October 25, 2010
* Individual store prices may vary.
Description
Winner of the 2011 Ann Conner Brimer Award for Children's Literature
Winner of the 2011 Geoffrey Bilson Award for Historical Fiction for Young People
2012 Silver Birch Fiction Award nominee
Shortlisted for the 2011 TD Canadian Children's Literature Award
Shortlisted for the 2011 Canadian Library Association Book of the Year for Children Award
A 2012 "Woozles' Battle of the Books" Elementary List Title
2011 Independent Publisher Book Awards, Bronze Medalist
A young boy must come to terms with the moral prejudices of his small town in the prairies in the 40's when he befriends the daughter of a young widow who moves in next door. Gracie is unlike anyone Luke has ever met - fun, charming, imaginative and full of life. But when the townsfolk discover that her mother's past is less than completely honourable, they set out to isolate both mother and daughter.
This striking new novel from Valerie Sherrard explores themes of friendship, loyalty, hypocrisy, and forgiveness.
About the Author
Born in Moose Jaw, Saskatchewan, Valerie's ambition to become a writer was kindled when she was in grade six and living with her family in Lahr, West Germany, where her father was stationed. Her homeroom teacher praised her efforts and instilled in her a lifelong belief in her ability to write. Valerie has written a number of books for young readers. Out of the Ashes was a Red Maple Award Honour Book and a finalist for the Arthur Ellis Award. Kate was a White Pine Award Honour Book.
Praise For The Glory Wind…
Set on the Canadian prairie, as was Tumbleweed Skies (2009), Sherrard's latest movingly documents 11-year-old Luke's coming of age in 1946 as he comes to deeply love his new neighbor, Gracie, also 11. Gracie, endearingly spontaneous and affectionate, is the daughter of Raedine, who sets small-town tongues wagging when she takes a job at the local hotel, also a brothel, and people discover that her child is illegitimate. Luke and Gracie, in their innocence, initially have no idea why the townspeople and their children turn on Gracie. When she's ostracized at school, Luke becomes her defender, a difficult position after their loving teacher is fired for trying to protect the child from classmates' bullying. Yet Gracie seems almost ethereally indifferent to her situation. While Luke's parents don't shun Raedine, neither will they explain what's behind the prejudice she and Gracie encounter, leaving him to explore the possibilities. Chapters begin with information about tornadoes, but it isn't clear until the climax that this foreshadowing is more than just a symbolic representation of the town's stormy bias. Luke's first-person narration is fresh and emotionally true, charting his growing awareness of his own human failure to live up to Gracie's tender yet believable goodness. This haunting depiction of small-mindedness will leave readers wondering, as Luke comes to, about Gracie's true nature: heavenly child—or angel? (Historical fiction. 10 & up) -- Kirkus reviews
When Luke stumbles upon a new girl in the field near his house he is more than a little taken aback, particularly when she starts pelting him with questions. Gracie Moor turns out to be like no other girl that Luke has ever met, and despite the fact that he often finds himself flustered and apologetic in her presence, the two become fast friends. Even once school starts and the girls all compete to win Gracie's favour Luke still knows within himself that Gracie is the best friend he's ever had. But things quickly become difficult for Gracie and her mother Raedine in this sleepy prairie town. When rumours about their past make their way to Junction, the news spreads quickly. Gracie soon finds herself ostracized by the very girls who had recently vied for her friendship. Bravely she endures their taunts and small cruelties but the whole town seems bent on condemning Raedine and Gracie. Luke struggles to make sense of their righteousness and anger. When tragedy strikes he is confronted with questions and confusion, along with guilt and shame. This latest gem from wordsmith Valerie Sherrard is a poignant and powerful tale that captures a time and place even as it gently reveals truths that are timeless and heartbreaking. Luke's voice rings clear and true as he narrates this story simply, sensitively and with the innocence of a small-town boy in 1947 who can't even make sense of his own feelings much less of all the outrage and anger that his community has chosen to direct at its newest members. Sherrard has filled her book with memorable characters and raises many provocative questions. She casts a light on some of the more disquieting aspects of human nature, and she doesn't provide the happy ending that might allow readers to breathe a sigh of relief. Instead, there is heartbreak and sadness and a lack of closure, as is so often the case in real life. Yet somehow Luke makes his own peace with what has happened as does the reader in this finelywrought tale that is as touching as it is unforgettable.
—Lisa Doucet, Atlantic, Publishers

or
Not Currently Available for Direct Purchase