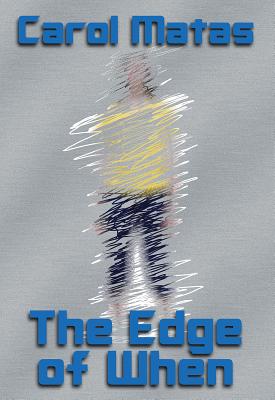 The Edge of When (Paperback)
Fitzhenry & Whiteside, 9781554551989, 276pp.
Publication Date: October 13, 2011
* Individual store prices may vary.
Description
Rebecca worries about the things a normal twelve-year-old girl would worry about: starting junior high, her friends, her family. But when she witnesses a kidnapping and finds herself transported into a terrifying world of the future, Rebecca not only must find her way home - she must figure out a way to alter the course of history.
Originally published as three separate stories over 30 years ago, this newly revised and edited novel for young readers still resonates with one essential truth: the future of the world is shaped by the choices we all make today. With a new introduction by the author, Carol Matas.
About the Author
Carol Matas is the author of many popular books for young readers including After the War, Footsteps in the Snow, and The Freak and Ghosthunter series. Her many accolades include a Geoffrey Bilson Honour Book award, the Sydney Taylor Honor Book award, and the Frances and Samuel Stein Memorial Prize in Youth Literature. She is an inspiring and passionate speaker who is enjoys presenting her books to children and adults across North America. Carol lives in Winnipeg, Manitoba.
Praise For The Edge of When…
The Edge of When is the title of the book. The book is a re-edited, re-formatted compilation of three books, previously published separately. It is now one novel in three parts. Age range: 10+. "... just the type of children's literature needed to facilitate discussion of the nuclear threat in classrooms and schools by teachers. We believe children will find the book not only captivating but also stimulating, informative, and encouraging." -Manitoba Educators for Social Responsibility (in reference to "It's Up to Us," the third book in the former series).
or
Not Currently Available for Direct Purchase