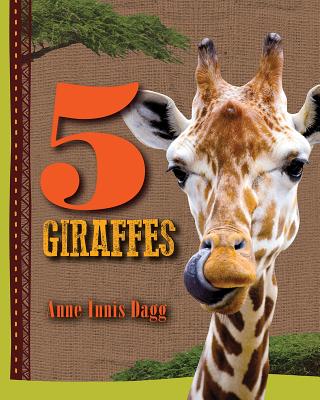 5 Giraffes (5 Animals) (Hardcover)
Fitzhenry & Whiteside, 9781554553563, 64pp.
Publication Date: October 21, 2016
* Individual store prices may vary.
Description
The latest in the 5 Animals series, with an introduction by Rob Laidlaw, 5 Giraffes profiles five unique giraffes from both captivity and the wild. Accompanying the five giraffe profiles is information on their diet, social life, and chapters on some of their more unique aspects, like the giraffe's unusual body. Includes full color photographs throughout, glossary, bibliography, table of contents and index.
Included in the 49th Shelf's recommended books for giving this season.
About the Author
Anne Innis Dagg is an animal rights advocate, scientist, teacher, and the author of many scientific papers, articles, and books. She lives in Waterloo. Rob Laidlaw is the founder and director of Zoocheck, an international wildlife protection charity established in 1984. He is the author of 5 Elephants. He lives in Toronto.