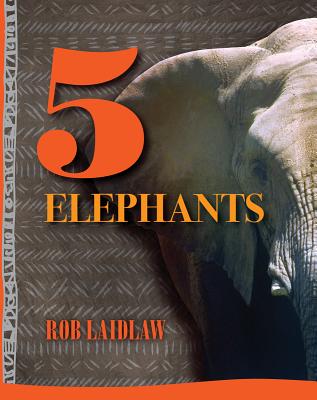 5 Elephants (5 Animals #1) (Paperback)
Fitzhenry & Whiteside, 9781554554041, 88pp.
Publication Date: February 1, 2018
* Individual store prices may vary.
Description
Winner of the 2016 Skipping Stones Honor Award in the Nature and Ecology category.
Starred selection on the International Literacy Association's Teachers' Choice list for 2015.
It's a delicate balance, given the author's obvious passion for elephants and his zeal to protect them, to present the information in such a way that it inspires activism rather than alienates with proselytizing, and for the most part, he succeeds. Part of this success is due to the book's upbeat design, it's full of color photos and includes featurettes titled 'Good News for Elephants.' A worthy book that encourages ethical thinking about elephants. -- Kirkus Reviews
Elephants are truly remarkable, unmistakable animals. Their huge size, giant ears, amazing trunk and incredible intelligence make them unique in the natural world. They are highly active, complex, wide-ranging animals who play a key role in the ecosystems they inhabit.
5 Elephants will provide young readers with fascinating elephant facts and figures, as well as introduce them to some of the serious challenges that wild and captive elephants face. To truly understand elephants, though, we must also get to know them as individuals. We must learn their stories.
About the Author
Rob Laidlaw is a Chartered Biologist and founder of Zoocheck Canada, a wildlife protection organization. His book Wild Animals in Captivity was a finalist for the OLA Silver Birch Award, and On Parade won the 2011 Vancouver Children's Literature Roundtable Information Book Award as well as a Skipping Stones Honor Award. Rob has spent nearly 30 years campaigning to protect animals in captivity and in the wild.