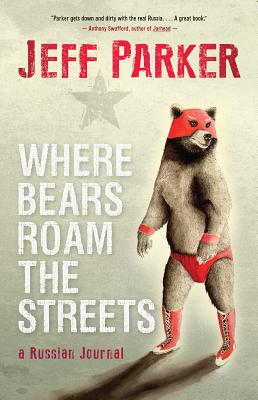 Where Bears Roam The Streets (Paperback)
Harper Perennial, 9781554683826, 368pp.
Publication Date: June 2, 2015
* Individual store prices may vary.
Description
"Parker's exquisitely titled book is as off-kilter as a Kurt Vonnegut novel, and wholly absorbing." —Maclean's
Jeff Parker went to Russia intending to write a book about the country's resurgence as a major global superpower under President Vladimir Putin and about the emergence, for perhaps the first time in history, of a Russian middle class. But Russia tends to resist any attempt to pin it down. In the midst of the social and financial upheaval of the years that followed, the answers Parker sought only raised more questions: What was Russia? How did it work? How did people live? And how could they eat kholodetz (meat jelly)?
As tensions strain once again between Russia and the West, Parker looks beyond the global politics to the heart of everyday life by giving us the story of his friendship with Igor, a barkeep and draft dodger. Igor is not the model perestroika-generation man nor some kind of Putin-era everyman; he is, like The Dude in The Big Lebowski, a man for his time and place. He is the metaphor for a Russia in crisis, and, as Keith Gessen wrote, "his story is the story of Russia over the last twenty years." Where Bears Roam the Streets gives a moving account of a friendship between two people who grew up on the opposing sides of the Cold War and paints a smart, funny, revealing portrait of a country that continues to beguile.
About the Author
JEFF PARKER is the author of the novel Ovenman and the short story collection The Taste of Penny. From 2000 to 2008 he was the program director for the Summer Literary Seminars in St. Petersburg, Russia, and he co-edited the anthologies Rasskazy: New Fiction from a New Russia and Amerika: Russian Writers View the United States. He has taught at the University of Toronto and currently teaches in the MFA Program for Poets and Writers at the University of Massachusetts Amherst.