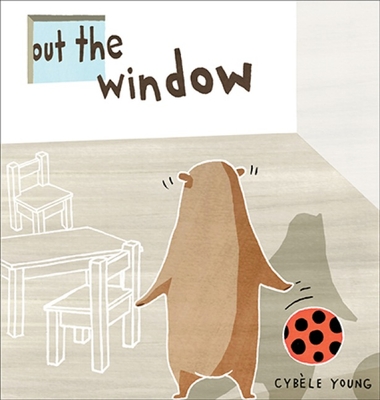 Out the Window (Board Books)
Groundwood Books, 9781554983704, 30pp.
Publication Date: February 25, 2014
Description
It's frustrating when you accidentally throw your ball out the window, especially if you are just too small to see where it has gone. But ingenuity saves the day in this cleverly constructed board book, and flipping the book over reveals a wonderful surprise. The main character of this charming, nearly wordless story is a small unidentified mammal who accidentally loses his ball one day. Too small to look out the window, the little creature is frustrated at first in his attempts to see where his precious ball has gone. But undeterred, he perseveres until he comes up with a solution to his problem, at which point he discovers that an unusual parade is underway. This parade doesn t feature the usual floats and mascots instead, it is made up of amazing machines and strange hybrid creatures. Best of all? On the very last page of the book, the lost ball is returned to its rightful owner. This leporello-style board book is designed so that the first half of the story focuses on the attempt to see what is happening out the window, while the second half, revealed only when the book is flipped over, shows a wonderfully inventive parade.
About the Author
Cybele Young is an award-winning artist who exhibits her exquisite paper sculpture (Japanese paper printed with etched copperplates) internationally. She has illustrated several books for children, including Pa s Harvest by Jan Andrews, which was nominated for the Governor General s Award (Illustration) and Jack Pine by Christopher Patton. She has most recently written and illustrated A Few Blocks, a Kirkus Best Children s Book and winner of the Alcuin Award, Ten Birds, winner of the Governor General s Award (Illustration) and A Few Bites, which received starred reviews in Kirkus and Publishers Weekly. Cybele lives with her family in Toronto."
Praise For Out the Window…
Praise for A Few Blocks:
"Young's latest attempts to be many things a foray into a child's imagination, a touching tale of siblings and a stage for the author's elaborate paper sculptures and it succeeds masterfully in doing all three . . . David Wiesner fans should give this a try . . . Amazing." Kirkus Starred Review
Advertisement