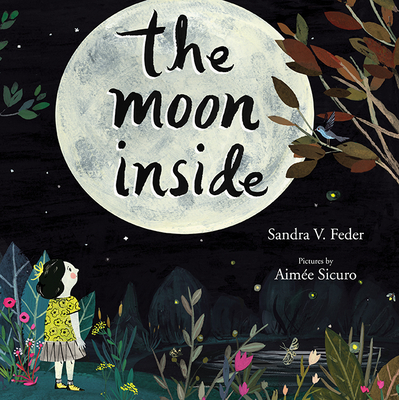 The Moon Inside (Hardcover)
Groundwood Books, 9781554988235, 32pp.
Publication Date: September 13, 2016
* Individual store prices may vary.
Description
Yellow is Ella's favorite color she loves the bright, sunny daytime. But every night, as darkness falls, she becomes afraid. When her mother encourages her to look at the soft glow of the moon and fireflies dancing in the night, and to listen to the chirping of crickets and the gentle rustling of the wind, Ella gradually realizes that nighttime can be something to look forward to rather than something to fear.
With sweet, luminous illustrations by Aimee Sicuro, this story will inspire parents and children to welcome the peaceful nature of nighttime into their homes and hearts.
About the Author
After graduating from Stanford University, Sandra V. Feder worked as a newspaper journalist for many years. She joined a writing group when she became a mother and began to write children s books, drawing inspiration from her own young children. She is the author of the popular Daisy series, illustrated by Susan Mitchell. Aimee Sicuro is an award-winning illustrator who recently published her first picture book, Bright Sky, Starry City by Uma Krishnaswami, which has been highly acclaimed."