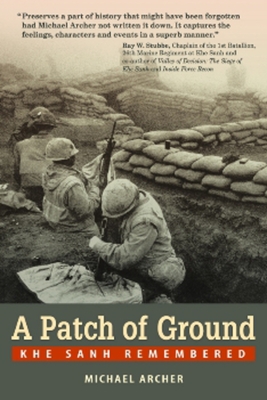 A Patch of Ground: Khe Sanh Remembered (Paperback)
Khe Sanh Remembered
Hellgate Press, 9781555716431, 192pp.
Publication Date: January 1, 2010
Description
A poignant, often humorous, recollection of the siege of Khe Sanh--a pivotal turning point in the American war in Vietnam. Under constant bombardment from the enemy, Mike Archer and his cadre of fellow nineteen-year-old Marines--Orr, Pig, Old Woman and Savage, just to name a few--managed to survive and, in the process, learn about manhood, sacrifice and the darkest recesses of fear and lonliness. Includes numerous photos, maps and provides a detailed history of the battle for Khe Sanh.
Advertisement