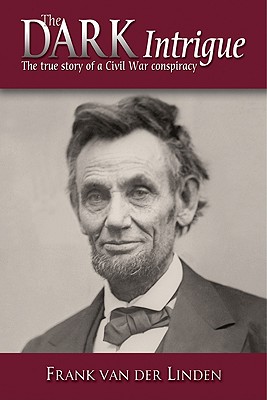 The Dark Intrigue: The True Story of a Civil War Conspiracy (Hardcover)
The True Story of a Civil War Conspiracy
Fulcrum Group, 9781555916107, 308pp.
Publication Date: November 1, 2007
* Individual store prices may vary.
or
Not Currently Available for Direct Purchase
Description
"The Dark Intrigue" tells for the first time the incredible story of how leaders of an American political party, during the Civil War, conferred cordially with enemy agents in a foreign country in a scheme to oust the president of the United States and enforce peace without victory.
Most Northerners initially supported Abraham Lincoln's war against the Southern Confederacy to save the Union. But later, many turned against it when the death toll soared above a half million. Hoping to recapture the White House as a "peace party," leading Democrats met with Confederate agents in the summer of 1864 and discussed ways to end the war-not win it. Lincoln charged that one Confederate agent, C. C. Clay, had convinced the Democrats to orchestrate an armistice. This intriguing book reveals letters from Clay that confirm Lincoln's suspicions. A fascinating read, "The Dark Intrigue " brings an important piece of Civil War history to light.
About the Author
Frank van der Linden became a Civil War historian after nearly half a century as a Washington newspaper correspondent, covering Congress and the White House. He first interviewed President Harry Truman at a poker party for congressional Democrats in 1945 and closed his White House career with President George H. W. Bush.
Advertisement