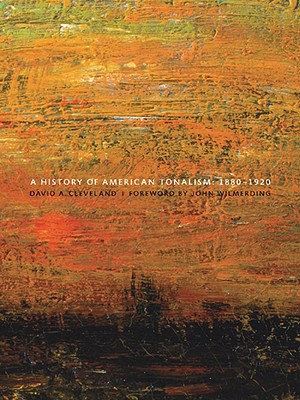 A History of American Tonalism
1880-1920
Hardcover

* Individual store prices may vary.
Description
The first definitive overview of the Tonalist movement-the crucial but long-misunderstood missing link in the evolution of American art An indispensable reference for museums, artists, and academics, covering some 50 artists, with many never-before-published works This groundbreaking book details the development and importance of Tonalism, starting with La Farge, Whistler, and Inness in the late 1800s, through its influence on the development of modernism in the Stieglitz Circle, on to Milton Avery, the Abstract Expressionism of Rothko, Gottlieb and Newman, and finally, postmodern Tonalists like Wolf Kahn. Challenging standard notions of American art history, and tracing the origins of modernism in America back to the late 1870s, this tome argues Tonalism is the driving force in the development of a distinctly American vision, reflecting abstract and spiritual impulses that remain a force in American art today. Through its imagery, scholarship, and a narrative that incorporates the voices of long-overlooked artists, critics, and writers, this volume will serve as an indispensable guide to the cultural history of turn-of-the-century America.
Hudson Hills Press, 9781555953027, 609pp.
Publication Date: January 1, 2011
About the Author
David A. Cleveland is an art historian, independent curator, critic, and novelist. John Wilmerding is professor of American Art, Emeritus, Princeton University.
or
Not Currently Available for Direct Purchase