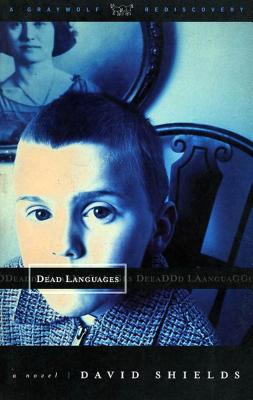 Dead Languages (Paperback)
Graywolf Press, 9781555972745, 246pp.
Publication Date: May 1, 1998
* Individual store prices may vary.
Description
In Dead Languages by David Shields, Jeremy Zorn's mother tries unsuccessfully to coax him into saying "Philadelphia," and his life becomes framed by his unwieldy attempts at articulation. Through family rituals with his word-obsessed parents and sister, failed first love, an ill-fated run for class president, as the only Jewish boy on an otherwise all-black basketball team, all of the passages of Jeremy's life are marked in some way by his stutter and his wildly off-the-mark attempts at a cure. It is only when he enters college and learns his strong-willed mother is dying that he realizes all languages, when used as hiding places for the heart, are dead ones.
About the Author
David Shield's other books are Remote, A Handbook for Drowning, and Heroes. His stories and essays have appeared in the New York Times Magazine, Harper's, Vogue, Details, the Village Voice, and Utne Reader. He lives in Seattle, where is a professor of English at the University of Washington.
Praise For Dead Languages…
"Shields is a talented writer, and in Dead Languages he explores fertile themes with intelligence and verbal energy." —the New York Times
"As touching and funny a rendering of adolescence as The Catcher in the Rye. . . . Dead Languages speaks to everyone who has ever struggled to articulate an emotion and failed to find the words." —Library Journal
"An astonishing and mordantly witty tour de force. David Shields, a virtuoso of the written word, manages to make the halting, self-conscious agonies of his stuttering hero into a metaphor for all our disjointed, doomed attempts at self-definition through connection. He has transcended his subject and written a book that will touch everyone who has suffered over the inadequacies of speech to sustain life and love." —Lynne Sharon Schwartz
or
Not Currently Available for Direct Purchase