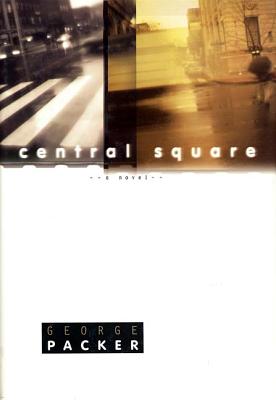 Central Square (Hardcover)
Graywolf Press, 9781555972776, 360pp.
Publication Date: September 1, 1998
* Individual store prices may vary.
or
Not Currently Available for Direct Purchase
Description
When Joe arrives in Boston and is mistaken for African-- rather than African American-- he quickly discovers that letting the illusion stand generates magic. A job, a place to live, even a kind of deference he's never known before are suddenly casually endowed upon him, a man who surely must have a closer connection to life's hidden possibilities.
"Central Square" bustles with the complexities and contradictions of today's urban existence as it tells what happens when the enigmatic Joe meets up with several other disparate characters. There is Paula, the social worker whose loneliness is intensified with each sad story she hears; Eric, the writer who struggles in a world that ignores his work and whose wife has abandoned him for pregnancy; the mysterious community group that has posted titillating "feel-good" signs around the city.
As characters collide with circumstances, and each other, George Packer's bold novel explores the conflict between personal desires and social constraints, and the unattainable balance between private life and the life of a community. Unafraid to expose the difficult truths about contemporary society, "Central Square" asks how we can find something decent to which to commit our lives.
About the Author
George Packer has been a Peace Corps volunteer in Togo, West Africa, a carpenter in Boston, and a writing instructor at Harvard, Bennington, and Emerson. He is the author of The Village of Waiting, a memoir about his Peace Corps years, and the novel The Half Man. He now lives in Cambridge, Massachusetts.
Praise For Central Square…
"Central Square confirms again that George Packer is one of the great young talents of American fiction. This beautifully wrought novel, about a city, a love affair, and the perpetual American hope for renewal, makes high art-- and compelling drama-- from the follies and compromises that attend all of those things."--Scott Turow

"Central Square is a novel about the moral life, yet is devoid of moralizing; a novel about the politics of class, gender, race and culture, yet is free of cant. Few writers have portrayed the contemporary, urban scene-- or the struggles of lovers-- with such honesty, feeling, and wisdom."--James Carroll

"Central Square is an exhilarating, thoroughly contemporary novel. Packer's vivid characters struggle with the large questions of late twentieth century urban life. Whatever the outcome for them, his readers are the clear winners."--Margot Livesey

"George Packer is one of the best: graceful stylist, brilliant observer, committed moralist. He paints a cultural and social landscape of remarkable breadth and acuity, grand and intimate at the same time. This engrossing novel is Dickensian in its scope, a work of true ambition and accomplishment."--Christopher Tilghman
Advertisement