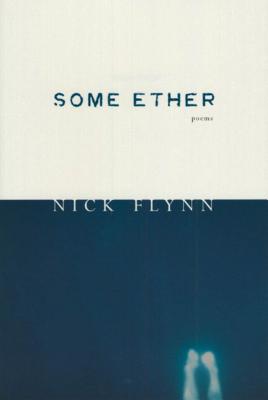 Some Ether (Paperback)
Poems
Graywolf Press, 9781555973032, 104pp.
Publication Date: May 1, 2000
* Individual store prices may vary.
Description
Winner of a "Discovery"/The Nation Award
Winner of the 1999 PEN/Joyce Osterweil Award for Poetry
Some Ether is one of the more remarkable debut collections of poetry to appear in America in recent memory. As Mark Doty has noted, "these poems are more than testimony; in lyrics of ringing clarity and strange precision, Flynn conjures a will to survive, the buoyant motion toward love which is sometimes all that saves us. Some Ether resonates in the imagination long after the final poem; this is a startling, moving debut."
About the Author
NICK FLYNN's work—which includes Another Bullshit Night in Suck City, winner of the PEN/Martha Albrand Award for Memoir, and the poetry collections Blind Huber and Some Ether—has been translated into thirteen languages.
Praise For Some Ether: Poems…
"[An] astonishing debut collection. In their roaming uneasiness, these poems enact the hypodermic activity of grief. We are guided by a stunning and solitary voice into lives that have spiritually and physically imploded. No one survives and still there is so much to be felt. Here is sorrow and madness reconciled to humanity." —Claudia Rankine
"Nick Flynn's subject--a mother's suicide, a son's peripatetic childhood--could not be more difficult to approach. If the poems stand 'close to tragedy,' as Flynn puts it, they also embody the act of survival: syntax and line conspire to pull us past the event, beyond the struggle. And yet the ghost of trauma lingers, ramifying beond the exquisitely understated endings of Flynn's poems. Even more powerful than the final line of 'My Mother Contemplating Her Gun'--'Tomorrow it will still be there'--is the silence that follows it, the knowledge that nothing lasts. These poems establish their emotional authority through their very movement--their wayward, whispering music. At once reckless and demure, outrageous and delicate, Some Ether promises nothing: it is a harrowing, beautiful book." —Judges' statement for the 1999 PEN/Joyce Osterweil Award for Poetry