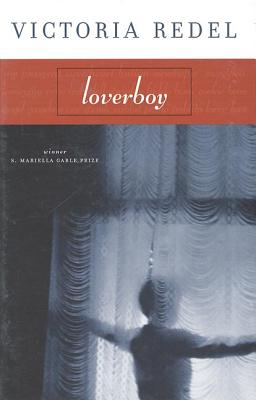 Loverboy (Hardcover)
Graywolf Press, 9781555973223, 224pp.
Publication Date: March 1, 2001
Other Editions of This Title:
Paperback (7/25/2002)
* Individual store prices may vary.
Description
What happens if a mother loves her child too much?
Sybil and Marty, indifferent to their daughter in life, left her a small fortune and the cryptic advice, "It would do well to find a passion." In Victoria Redel's utterly mesmerizing new novel, we listen to the voice of this daughter as she willfully sets out to become a mother-- who is nothing if not passionate.
She has named her son Paul, but calls him "Birdie," "Cookie," "Puppy," "Loverboy," as she creates a wonderful, magical world for two, a world filled with books, music, endless games, and bottomless devotion. "Has ever a mother loved a child more?" she wonders as they play spy on the strangers from behind their heavy, lace curtains. But as life outside begins to beckon to the boy, the mother's efforts to keep their small world confined become increasingly frantic and ultimately tragic.
In this exquisite debut novel, Victoria Redel takes us deep into the mind of a very singular mother, and yet through her we see the dangerously whisper-thin line between selfless and selfish motivation that exists in all devotion. After all, "Who has ever wanted to share a love?"
About the Author
Victoria Redel has published a book of short fiction, Where the Road Bottoms Out, as well as a collection of poetry, Already the World. She currently teaches in the M.F.A. program at Vermont College and in the undergraduate and graduate writing programs at Sarah Lawrence College. She now lives in New York City.
Praise For Loverboy…
"Loverboy is a fierce and harrowing book, a novel that precisely charts the course of a mother's love so steel-willed and relentless that we have no choice but come to understand the purely rational insanity Victoria Redel examines here. Ms. Redel is a writer whose stories and poems I have long admired, but Loverboy shows us all just how dynamic and beautiful and frightening her storytelling art truly is." —Bret Lott
"Victoria Redel's contribution to the literature of obsession is rendered with unusual delicacy and daring." —Amy Hempel
or
Not Currently Available for Direct Purchase