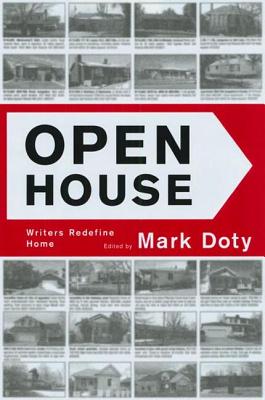 Open House: Writers Rediefine Home - Graywolf Forum Five (Paperback)
Writers Rediefine Home - Graywolf Forum Five
Graywolf Press, 9781555973827, 304pp.
Publication Date: June 1, 2003
* Individual store prices may vary.
or
Not Currently Available for Direct Purchase
Description
Twenty Writers Define Home In All of Its Complexity and Variety
""Where do I live? I don't have a ready answer, not really, but I've realized there's something I like about not having an answer. And indeed something of that spirit a curious, open engagement with the now, in its slippery and uncertain character animates this book."" Mark Doty, from his Introduction
In a shifting world, concepts of place and home take many forms. In "Open House," Mark Doty gathers an impressive group of writers to describe their contemporary sense of home. Victoria Redel lives her teenage years from inside a fifteen-pound body cast loving and hating the loss of her body; Barbara Hurd finds that within a cave, the absence of all light allows for clarity of vision; and Andrea Barrett wipes filth from a sill in her Brooklyn apartment only to realize that the dirt is actually "ash of buildings, ash of planes. Ash of people." Surroundings walls, trees, or states of mind are defined by our reactions to them. These essays are about how the mind can create a home for a moment, or for a lifetime.
Contributors include Bernard Cooper, Carol Muske-Dukes, Deborah Lott, Elizabeth McCracken, Mary Morris, and Terry Tempest Williams.
About the Author
Mark Doty has received many awards and honors for his poetry, including the National Book Critics Circle Award and a Guggenheim Fellowship. He divides his time between New York City and Provincetown, Massachusetts.
Advertisement