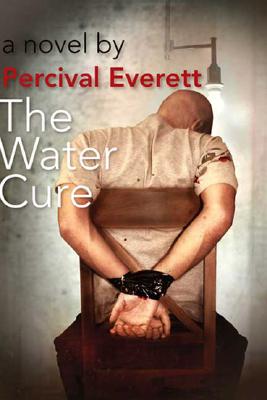 The Water Cure (Hardcover)
Graywolf Press, 9781555974763, 256pp.
Publication Date: August 21, 2007
* Individual store prices may vary.
Description
"I am guilty not because of my actions, to which I freely admit, but for my accession, admission, confession that I "
"executed these actions with not only deliberation and "
"premeditation but with zeal and paroxysm and purpose . . . "
"The true answer to your question is shorter than the lie. "
"Did you? I did."
This is a confession of a victim turned villain. When Ishmael Kidder's eleven-year-old daughter is brutally murdered, it stands to reason that he must take revenge "by any means necessary." The punishment is carried out without guilt, and with the usual equipment duct tape, rope, and superglue. But the tools of psychological torture prove to be the most devastating of all.
Percival Everett's most lacerating indictment to date, "The Water Cure" follows the gruesome reasoning and execution of revenge in a society that has lost a common moral ground, where rules are meaningless. A master storyteller, Everett draws upon disparate elements of Western philosophy, language theory, and military intelligence reports to create a terrifying story of loss, anger, and helplessness in our modern world. This is a timely and important novel that confronts the dark legacy of the Bush years and the state of America today.
About the Author
Percival Everett is a professor of English at the University of Southern California and the author of sixteen books, including American Desert, Erasure, and Glyph. He lives in Los Angeles.
Praise For The Water Cure…
"While The Water Cure is most decidedly a novel, it is also a meditation on what it means to be a victim and a torturer at the same time. In his finest book to date, Everett combines in his narrator, Ishmael Kidder, a man pursued by furies (some of his own making—he had left his wife before his daughter was killed) and one who speaks with a cool sense of detachment . . . this is a book that not only makes you feel, but think."—Jim Krusoe, The Washington Post
"A psychologically harrowing and literarily provocative portrait of a mind unraveling from tragedy. Though the prolific Everett (Wounded, 2005, etc.) has employed a variety of different narrative strategies, this first-person confession finds the novelist at his metafictional best. In almost claustrophobic fashion, the reader inhabits the mind of . . . Kidder, who steeps his narrative in the richness of literary and philosophical allusion. While pondering the essence of storytelling, of identity, of words themselves, Ishmael continues to circle around his plot's pivot: the rape and murder of his 11-year-old daughter, Lane. The incident followed Ishmael's separation from his wife, Charlotte, which may or may not have been preceded by Ishmael's infidelity (he can't be sure whether he cheated in his mind or in truth, wherever truth may lie). Yet living apart from her father plainly had a disturbing effect on Lane, making Ishmael feel complicit (though not of rape or murder) well before the fatal brutality suffered by his daughter. 'I may not be at fault or to blame, but I am guilty for the death of my child,' he confesses. Ishmael is also a storyteller, a writer of romance novels using a woman's name, and the rest of the story he tells concerns the revenge he wreaks on his daughter's murderer, a diabolically deliberate process that takes as much toll on Ishmael as it does on his prey (unnamed, perhaps even imaginary, whom Ishmael ultimately refers to as his 'victim'). Within what Ishmael refers to as 'this sick thing I call a mind,' there is wordplay that evokes Joyce, Chaucer and Lewis Carroll. There are philosophical debates between Plato and Socrates. There are meditations onwhat Ishmael calls 'the functions of language,' the last of which he asserts is 'to cause pain.' For Ishmael, there is no escape from his mind in this novel. And none for the reader as well. Whether read as thriller or allegory, Ishmael's fall from grace has a lacerating power."—Kirkus Reviews
or
Not Currently Available for Direct Purchase