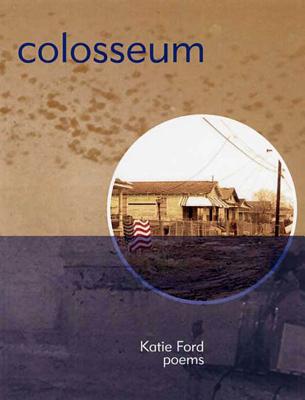 Colosseum (Paperback)
Poems
Graywolf Press, 9781555975012, 64pp.
Publication Date: May 27, 2008
* Individual store prices may vary.
Description
The visceral new work by Katie Ford, whose poems "possess the veiled brilliance of stained glass windows seen at night" (The New York Times Book Review)

If you respect the dead
and recall where they died
by this time tomorrow
there will be nowhere to walk.
—"Earth"
With gravity and resplendence, Colosseum confronts ruin in the ancient world and in the living moment, from historical accounts and from firsthand experience. Displaced from New Orleans after Hurricane Katrina, Katie Ford returns this powerful report attesting to the storm's ferocity and its aftershock. Ford examines other catastrophes—those biblical, obscured by time, and those that play out daily, irrefutably, in the media. Colosseum is an essential, moving book in its insistence that our fates are intertwined and that devastation does not discriminate.
About the Author
Katie Ford is the author of Deposition. Her poems have appeared in The American Poetry Review, Ploughshares, and Poets & Writers. She has taught at Loyola University, Reed College, and now at Franklin and Marshall College. She lives in Philadelphia.
Praise For Colosseum: Poems…
"Colosseum is a book of polychromatic comprehensions and fiercely kinetic observation. In its vatic stock-taking of event and aftermath, the usual boundaries seem to fall away: interior and exterior, public and private, the intimacies of the close at hand and the overview clarities of distance interweave with precise and startling balance . . . Katie Ford's poetry scours, distills, unsettles, and awakens." —Jane Hirshfield