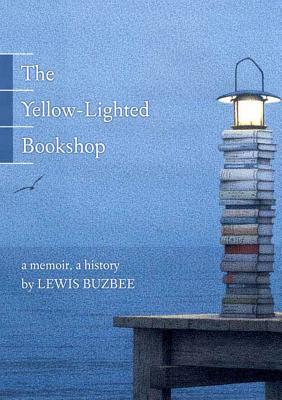 The Yellow-Lighted Bookshop (Paperback)
A Memoir, a History
Graywolf Press, 9781555975104, 224pp.
Publication Date: September 30, 2008
Other Editions of This Title:
Hardcover (5/30/2006)
* Individual store prices may vary.
Description
In The Yellow-Lighted Bookshop, a Book Sense selection, Lewis Buzbee celebrates the unique experience of the bookstore-the smell and touch of books, the joy of getting lost in the deep canyons of shelves, and the silent community of readers. He shares his passion for books, which began with ordering through the Weekly Reader in grade school. Woven throughout is a fascinating historical account of the bookseller trade-from the great Alexandria library to Sylvia Beach's famous Paris bookstore, Shakespeare & Co. Rich with anecdotes, The Yellow-Lighted Bookshop is the perfect choice for those who relish the enduring pleasures of spending an afternoon finding just the right book.
About the Author
Lewis Buzbee is a former bookseller and sales rep (for Chronicle Books), and the author of the acclaimed adult memoir, The Yellow-Lighted Bookshop, published by Graywolf Press in June 2006. A native Californian, he lives in San Francisco with his wife and daughter. He is the author of the children's books Steinbeck's Ghost, The Haunting of Charles Dickens, and Bridge of Time.
Praise For The Yellow-Lighted Bookshop: A Memoir, a History…
"I cannot remember when I have read a book with such delight." —Paul Yamazaki, City Lights Bookstore
"When [Buzbee] describes walking into a bookstore, feasting his eyes on the walls lined with stock, gravitating to the tables stacked with new issues and then discovering some volume so irresistibly beautiful he just has to buy it, you realize that he just doesn't love books, he's besotted." —Publishers Weekly (starred review)
"In The Yellow-Lighted Bookshop, Lewis Buzbee recounts not only his personal experience of being a bookseller and a publisher sales rep, but also shares the history and inside world of bookselling. A beautiful book both inside and out." —ERIC GESELL, Harry W. Schwartz Bookshops