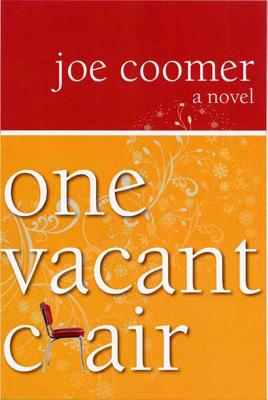 One Vacant Chair (Paperback)
A Novel
Graywolf Press, 9781555975142, 288pp.
Publication Date: September 30, 2008
Other Editions of This Title:
Hardcover (9/1/2003)
* Individual store prices may vary.
Description
One Vacant Chair by Joe Coomer
It's where you sit down that determines everything in life.

Sarah's aunt Edna paints portraits of chairs. Not people in chairs, just chairs. The old house is filled with her paintings, and the chairs themselves surround her work—a silent yet vigilant audience. At the funeral of Grandma Hutton—whom Edna has cared for through a long and vague illness—Sarah begins helping her aunt clean up the last of a life. This includes honoring Grandma's surprising wish to have her ashes scattered in Scotland. As the novel turns from the oppressive heat of Texas to the misty beauty of Scotland, Sarah learns of her aunt's remarkable secret life and comes to fully understand the fragile business of living, and even of dying.
About the Author
Joe Coomer is the author of Pocketful of Names, Apologizing to Dogs, Beachcombing for a Shipwrecked God, The Loop, Sailing in a Spoonful of Water, and Dream House. He lives in Texas and Maine.
Praise For One Vacant Chair: A Novel…
"Joe Coomer's characters in One Vacant Chair, especially the women, are those friends you've been waiting to meet, and he delivers them with his characteristic delectable language, rich in metaphors and dialect. I savored this novel and can't wait to recommend it to our book clubs!" —CHERYL McKEON, Third Place Books, Book Sense 76 Recommendation
In the opening chapter, the revelation of Sam's affair radically shifts the way Sarah views her husband, their marriage, and her plans for the future. After traveling to Scotland with Aunt Edna, have Sarah's feelings concerning the affair changed? Will she leave Sam, or will they work through their marital problems?
Sarah says she loves Aunt Edna and regrets not seeing her sooner. What do you make of Sarah's decision to stay with Edna? Is it motivated by love? Is it an act of revenge? A form of self-protection? Avoidance?
Sarah's parents, Aunt Edna, and James all provide Sarah with advice about her marriage. All three seem to suggest that Sarah should give Sam another chance, or at least give him an opportunity to explain his actions. What do you think about their opinions? Does Sarah take them to heart?
In Plockton, Aunt Edna puts her fingers in her mouth and sucks them clean of her mother's remaining ashes after she scatters them. What do you make of this action? What does it mean?
What do you think Aunt Edna is trying to say when she compares Bean Highe, the washerwoman, to Sarah?
Did your opinion of Aunt Edna change after she revealed how her mother died? Why or why not?
When Sarah goes to Jonathan's house to talk about Aunt Edna, her cancer, and the future of all her paintings, she asks Jonathan to draw her. Why? Does she have anything to feel ashamed about?
Do you agree with Aunt Edna's belief that it was right to hide her pancreatic cancer and the true nature of her mother's death from James until after their wedding?
Do you think Sarah's actions were justified when she did what Aunt Edna asked? What do you think motivated her decision to follow Aunt Edna's instructions?
or
Not Currently Available for Direct Purchase