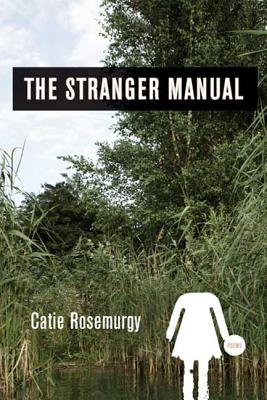 The Stranger Manual (Paperback)
Graywolf Press, 9781555975470, 94pp.
Publication Date: December 22, 2009
Description
Catie Rosemurgy's second collection, "The Stranger Manual," is a wild rush across the American grain. The poems follow an unlikely character named Miss Peach, an unpredictable, cartoonish shapeshifter, who emerges onto the page dragging the myth of the individual, various gender scripts, and the grand tradition of the poetic persona along with her. She becomes an outsider, a hero, an intruder, a rock star. The town around her, Gold River, is also always in flux part center and part mirage. "The Stranger Manual" celebrates the fractious nature of self and society in poems that are fabulist, speculative, and alluring.
About the Author
Catie Rosemurgy is the author of the poetry collection My Favorite Apocalypse. She has received a National Endowment for the Arts fellowship and a Rona Jaffe Award. She lives in Philadelphia, Pennsylvania, and teaches at the College of New Jersey.
Praise For The Stranger Manual…
Make sure you have a home. You're going to want to hurt yourself a little inside of something you own.  —from "The Stranger Manual"
Advertisement