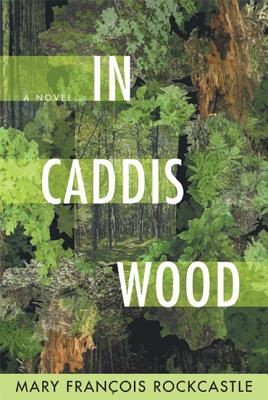 In Caddis Wood (Paperback)
Graywolf Press, 9781555975920, 224pp.
Publication Date: September 13, 2011
* Individual store prices may vary.
or
Not Currently Available for Direct Purchase
Description
A tender, nuanced portrait of a timeworn marriage
Told from the alternating perspectives of a husband and wife, In Caddis Wood explores the competing rhythms of romantic love, family life, and professional ambition, refracted through the changing seasons of a long marriage. Beneath the surface, affecting their collective future, beats the resilient and endangered heart of nature.
Hallie's career as a poet has always come second to her family, while Carl's life has been defined by his demanding and internationally acclaimed work as an architect. The onset of a debilitating illness and the discovery of Hallie's cache of letters from another man set Carl reeling and cause him to question not only his previously unshakable belief in himself but also his faith in Hallie's devotion. As the memories multiply and the family gathers at their longtime summerhouse in the woods of Wisconsin, Hallie and Carl's grown-up daughters offer unexpected avenues toward forgiveness and healing.
With warmth and generosity, Mary Francois Rockcastle captures the way that the aging mind imbues the present with all the many layers of the past as she illuminates the increasingly unbreakable bonds borne of a shared life.
About the Author
Mary Francois Rockcastle is the author of Rainy Lake. She is the director of The Creative Writing Programs at Hamline University, and the founding and executive editor of Water Stone Review. She lives in Minneapolis.
Praise For In Caddis Wood…
Praise for In Caddis Wood: "It is Mary François Rockcastle's remarkable accomplishment to find in [these] everyday occurrences a story of great moment--the sort of drama that defines and marks most of our lives, however 'average'. . . . All along, we learn the history of Carl's and Hallie's relationship, the families they came from and the family they made, and the natural world that affected and reflected those lives--human nature and nature in the broader sense joined in a delicately rendered and moving pattern." —Star Tribune (Minneapolis)
"As she did in her debut, Rainy Lake, Rockcastle once again melds family drama with a palpable sense of place. . . . Suffused, appropriately, with imagery of the natural and man-made worlds, Rockcastle's skillful pacing weaves together the family's tumultuous history with its uncertain present. A mature love story offering a clear-eyed glimpse of the challenges and rewards of a long marriage." —Publishers Weekly
"[A] poetic and illuminating novel. . . . Rockcastle has written an examination of a marriage, a paean to nature and a warning about ongoing environmental degradation and manages to make them all engaging."
—Shelf Awareness
 "Elegiac and poignant, Rockcastle's indelible portrait of a fragile yet enduring relationship teems with shimmering images, reflecting the solace and wisdom to be found in nature." —
Booklist
 "The natural environment exerts a powerful presence in Rockcastle's second novel. . . . Gracefully moving between past and present, Rockcastle portrays the tangled emotions of a troubled marriage, of a family struggling to rise above tragedy. A strong and insightful novel this reader was reluctant to see end." —
Library Journal
 "Rockcastle writes compassionately about her characters' grievances and hesitant attempts to grow." —
Kirkus Reviews
 "Rockcastle has written a simple, but not simplistic, satisfying story of love, loss, marriage, fidelity, and family. . . . This family is so real, so understandable, so in need of comfort each in their own way, that we want to embrace them in their grief, applaud their reconciliations, and learn from their loving fortitude." —
New York Journal of Books
"Rockcastle's elegiac portrayal feels true--and is therefore exhilarating." —American Way Magazine
"It isn't a paean--that is too simple and joyous; it isn't an elegy, for the people and woods and rivers we come to know in this fine novel live on. Maybe Mary Rockcastle's In Caddis Wood is a passionate and loyal record, a journal, an inquiry, a love song sturdy and resilient." —Susan Straight, Author of Take One Candle Light A Room and Highwire Moon
"In Caddis Wood brings us close to pain and loss but also, eloquently, considers the kind of secret, ineradicable regret that so often shadows us as we think back on our lives. Mary Rockcastle beautifully calibrates the way a couple, and a family, moves from ease to extremity and gradually back again." —Rosellen Brown
"In Caddis Wood is an extraordinary and original novel, emotionally wrenching and lovely and true. The book had me in tears at the end: such glorious, inevitable sadness, Carl's and Hallie's love for each other veined with anger and disappointment but always alive and present in both of them. A marvelous read--artfully constructed on the one hand, entirely organic on the other." —Julie Schumacher
Advertisement