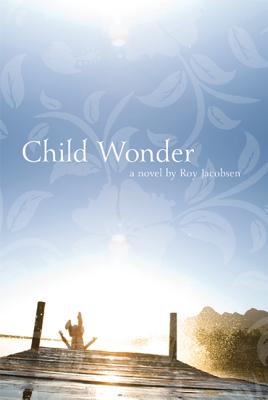 Child Wonder
A Novel
Paperback

* Individual store prices may vary.
Other Editions of This Title:
Hardcover (4/1/2011)
Paperback (4/1/2012)
Description
*Winner of the prestigious Norwegian Booksellers' Prize*
*A Barnes & Noble Discover Great New Writers Selection (Holiday 2011)*
A glorious evocation of a Norwegian childhood in the early sixties by an author short-listed for the 2009 Dublin IMPAC Award
Little Finn lives with his mother in an apartment in a working-class suburb of Oslo. Life is a struggle to make ends meet, but he does not mind. When his mother decides to take a lodger to help pay the bills, he watches with interest as she freshens up their small apartment with new wallpaper and a sofa paid for in installments. He befriends their new male lodger, whose television is more tempting to him than his mother would like.
When a half sister whom he never knew joins the household, Finn takes her under his wing over an everlasting summer on Håøya Island. But he can't understand why everyone thinks his new sister is so different from every other child. Nor can he fathom his mother's painful secret, one that pushes them ever farther apart. As summer comes to a close, Finn must attempt to grasp the incomprehensible adult world and his place within it.

Child Wonder is a powerful and unsentimental portrait of childhood. Roy Jacobsen, through the eyes of a child, has produced an immensely uplifting novel that shines with light and warmth.
Praise For Child Wonder: A Novel…
"[Roy Jacobsen] shares the blunt, gentle grace and narrative ease of his countryman Per Petterson. . . . A gloriously intelligent novel that is so rewarding, funny, sad and human that the only advice to be given is to read it." —Eileen Battersby, The Irish Times
"More obviously artful than To Kill a Mockingbird, Child Wonder is as powerful and more contemporarily relevant." —Booklist
"[Child Wonder] is a wonderful, evocative yet in the end rather enigmatic story of a Norwegian childhood where things seem to be going one way but are really going another. If a story can be said to be both languid and propulsive at the same time it is this one. It is really a quiet marvel. I enjoyed it immensely." —Sheryl Cotleur, Book Passage (Corte Madera, CA)
"[Jacobsen] perfectly captures the perspective of a child who doesn't fully understand what's happening around him but knows when something's wrong. . . . The warm, subtle humor and sympathetic characters are broadly appealing." —Library Journal
"A book that makes you laugh and cry--what more can you wish for? That it does not end after 264 pages, but lasts into next week . . . Child Wonder is nothing less than a perfect masterpiece." —Dagsavisen
"I fell in love with Finn's voice. . . . Superb translation by Don Bartlett and Dan Shaw perfectly renders Jacobsen's restrained style, making us gasp with recognition when unspoken secrets of the past become unearthed. Young Finn examines his life like an anthropologist, re-imagines the incomprehensible world of adults, and reconstructs his childhood from memory, like a castle in ruins. I'm spellbound." —Aggie Zivalijevic, Kepler's Books (Menlo Park, CA)
"[An] intricately worked novel, as rich in detail and implication as it is classical in construction and stylistic restraint . . . . Jacobsen tells us in his foreword that Child Wonder is about an Oslo of 'rather rough experimentation. Before oil. Before anybody had any money at all.' This book is, even more, about the perennial sad irregularities of the human heart." —Paul Binding, The Independent
"Child Wonder is an exquisite exploration of childhood, a topic Jacobsen addresses with refreshing unsentimentality: it becomes at once a nightmare and intensely beautiful. He evokes the confusions and anxieties of a child left in the dimly lit emotional backwater of a dysfunctional household, reluctantly entangled in all the little knots that bind an unhappy family together." —Times Literary Supplement
"Eight-year old Finn and his mother lived in a lower income neighborhood in Oslo in the 1960s.Then one year everything changed: they took in a lodger, a half-sister Finn had never met came to live with them, and Finn's mother had to face some demons from her past. Narrated by Finn, the story of that year is at times funny, sad, and poignant. Beautifully written and very well translated, this is a moving tale of a young boy who learns a lot in a year. Recommended." —Alice Meloy, Blue Willow Bookshop (Houston, TX)
"Jacobsen has created a remarkable narrator [Finn] whose wry, thoughtful voice has been brilliantly rendered . . . This novel about one boy's childhood and coming of age through a specific event is beautiful in its utter normality. This is the real world. There is nothing extraordinary, no heroics. Finn is an Everybody, not quite Huck but near enough to be unforgettable. He tells his story with humour, humanity and not a little regret. . . . Jacobsen's comic instinct ripples through the narrative." —Eileen Battersby, The Irish Times
Graywolf Press, 9781555975951, 256pp.
Publication Date: September 27, 2011
About the Author
Don Bartlett has translated dozens of books of various genres, including several novels and short story collections by Jo Nesbø and It's Fine by Me by Per Petterson. He lives in Norfolk, England.
or
Not Currently Available for Direct Purchase