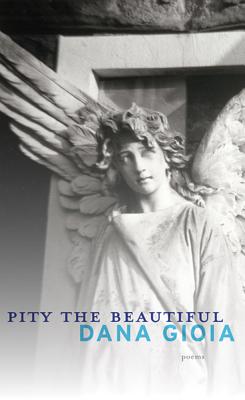 Pity the Beautiful (Paperback)
Graywolf Press, 9781555976132, 73pp.
Publication Date: May 8, 2012
Description
The long-awaited fourth collection by one of America's foremost poets
O Lord of indirection and ellipses,
ignore our prayers. Deliver us from distraction.
Slow our heartbeat to a cricket's call.
--from "Prophecy"
"Pity the Beautiful" is Dana Gioia's first new poetry book in over a decade. Its emotional revelations and careful construction are hard won, inventive, and resilient. These new poems show Gioia's craftsmanship at its finest, its most mature, as they make music, crack wise, remember the dead, and in a long, central poem even tell ghost stories.
About the Author
Dana Gioia is the former chairman of the National Endowment for the Arts, and currently serves as the Judge Widney Professor of Poetry and Public Culture at the University of Southern California. He lives in Washington, DC.
Praise For Pity the Beautiful…
"In his best poems, Gioia rises to the occasion of all great poetry: to immortalize our experience by submitting it to the test of tradition and inspiration." --Thomas D'Evelyn, The Christian Science Monitor "Gioia concerns himself with every aspect of his craft: its traditions, its movements toward and away from rhyme and meter, and its ancient roots in the sound of the human voice . . . Gioia is clearly a poet whose words are heard, whose positions ignite debate, whose work constantly and unflinchingly searches out new ways to counter what he calls 'our sentimental, upbeat age.'" --from the American Book Award citation for Interrogations at Noon "Dana Gioia's poems always reveal his narrative ease and naturalness of diction; he's partly an old-fashioned storyteller and partly a metaphysical poet of reflection and devotion. From his very first book, which was published twenty-five years ago, he's always been considered one of this country's most accomplished formal masters." --David St. John
Advertisement