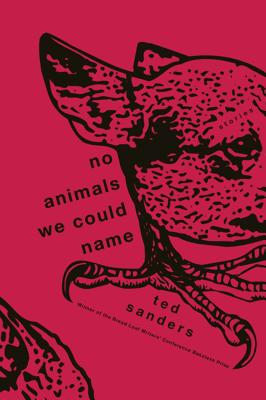 No Animals We Could Name: Stories (Paperback)
Stories
Graywolf Press, 9781555976163, 237pp.
Publication Date: July 3, 2012
* Individual store prices may vary.
or
Not Currently Available for Direct Purchase
Description
No Animals We Could Name by Ted Sanders
The winner of the Bakeless Prize for Fiction, a bold debut collection
The animals (human or otherwise) in Ted Sanders's inventive, wistful stories are oddly familiar, yet unlike anyone you've met before. A lion made of bedsheets, with chicken bones for teeth, is brought to life by a grieving mother. When Raphael the pet lizard mysteriously loses his tail, his owners find themselves ever more desperate to keep him alive, in one sense or another. A pensive tug-of-war between an amateur angler and a halibut unfolds through the eyes of both fisherman and fish. And in the collection's unifying novella, an unusual guest's arrival at a party sets idle gears turning in startling new ways.
About the Author
Ted Sanders teaches at the University of Illinois and Parkland College in Urbana-Champaign. His stories have appeared in the Georgia Review and the O. Henry Prize Stories 2010, among other places.
Praise For No Animals We Could Name: Stories…
"This is the music I have been waiting for, which is to say: the music made by the intersection of the visual, the sonic, the emotional, the tactile, the dramatic, and the gonzo. Ted Sanders is a fearless, wild, tremendously sensitive writer, who seems to write not only about the three dimensions of the world we live in, but also about the fourth, the fifth, and the sixth. . . . Reading these stories is like looking into the eyes of an animal, finding there both recognition and unbridled otherness, a gaze returned to you that both is and isn't from a reality you already know and that may be ringed with fur, or legs." --Stacey D'Erasmo, Bakeless Prize judge
Advertisement