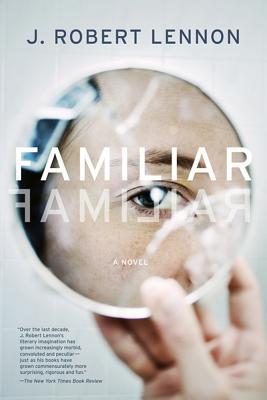 Familiar (Paperback)
Graywolf Press, 9781555976255, 205pp.
Publication Date: October 2, 2012
* Individual store prices may vary.
or
Not Currently Available for Direct Purchase
Description
A haunting, enigmatic novel about a woman who is given a second chance--and isn't sure whether she really wants it
* A Publishers Weekly "Indie Sleeper" * A Powell's Indiespensable Pick * The Nervous Breakdown's October Book Club Pick *
Elisa Brown is driving back from her annual, somber visit to her son Silas's grave when something changes. Actually, everything changes: her body is more voluptuous; she's wearing different clothes and driving a new car. When she arrives home, her life is familiar--but different. There is her house, her husband. But in the world she now inhabits, Silas is no longer dead, and his brother is disturbingly changed. Elisa has a new job, and her marriage seems sturdier, and stranger, than she remembers. She finds herself faking her way through a life she is convinced is not her own. Has she had a psychotic break? Or has she entered a parallel universe? Elisa believed that Silas was doomed from the start, but now that he is alive, what can she do to repair her strained relations with her children? She soon discovers that these questions hinge on being able to see herself as she really is--something that might be impossible for Elisa, or for anyone. In Familiar, J. Robert Lennon continues his profound and exhilarating exploration of the surreal undercurrents of contemporary American life.
About the Author
J. Robert Lennon is the author of seven novels, including Castle and Mailman, and a story collection, Pieces for the Left Hand. His fiction has appeared in The Paris Review, Granta, Harper's Magazine, Playboy, and The New Yorker. He lives in Ithaca, New York, where he teaches writing at Cornell University.
Praise For Familiar…
Praise for Familiar:
"[An] allusive and mysterious novel . . . one of [Lennon's] finest." —
The New York Times Book Review
"This is an important book, one that reflects the 21st-century human's fragmentary condition in both content and form, told in a manner so thrilling that it achieves an almost magical propulsion. It's very funny, too. . . . Lennon has created a woman for our times, no matter how many of our times are happening at once.
Familiar
is a terrific novel, unnerving and, ultimately, true." —
Boston Globe
"
Familiar
is as tightly wound as a great Alfred Hitchcock movie. . . . He keeps
Familiar
balanced at a perfect pitch between allowing us to believe what has happened to Elisa is real and to think that she's had a mental breakdown brought about by anxiety and depression. In the scientific shadows, Lennon has executed a literary puzzle, a marvelous trick of the mind." —
Los Angeles Times
"The questions posed by this novel shift over time from the metaphysical to the moral, and in the end,
Familiar
stands as a resonant and haunting riddle." —
Star Tribune
(Minneapolis)"Like Vonnegut, Lennon is able to defy genres. . . . Sad and captivating,
Familiar
explores the depths of loss and the limits of reality, leaving us to consider our susceptibility to the lives we create for ourselves." —
The Outlet
, the blog of Electric Literature"Lennon's smart, chilling prose and the urgency of present tense carry this story to its dramatic, if ambiguous, conclusion. . . . A smart, fast-paced novel." —
Shelf Awareness for Readers
, starred review
"A novel that imposes itself on the imagination from the opening sentences . . . Lennon's brisk prose is both vivid and precise; the dialogue is clear and authentic, often funny. In fact, considering that this is a deadly serious, often bewildering and affecting novel, Familiar is witty and satiric. It is obvious that its genius lies in Lennon's feel for metaphysical contradictions that consistently undercut the realism . . . a similar approach to the theme of parallel universes and altered experiences within shifting time frames has also been explored in novels such as Haruki Murakami's 1Q84 or Tom McCarthy's Remainder, neither of which achieves the unsettling mastery of Lennon's far shorter and infinitely superior novel, which could inspire a brilliant screenplay … Familiar is fresh and original; it is also disturbing in its strangeness, because that strangeness is eerily real." —The Irish Times
"The direct present-tense narration and instantly engaging plight prove an irresistible combination. . . . One of the clever things about the set-up here is how neatly it invigorates some of the drearier procedures of conventional fiction . . . a meditation on family and identity likely to stir brain and heart alike." —
The Observer
"Lennon is an American writer whose novels delicately probe the psychology of their protagonists. . . . In Familiar Lennon uses his sci-fi vehicle to create eerie fiction. The notion of parallel universes becomes a metaphor for life choices and their results . . . immersion in her alternate realities prompts reflection upon the aleatory nature of our own life, in all its uncanniness." —The Independent on Sunday
"This highly convincing nightmare reads like a thriller; Lennon is painfully truthful about grief and parenthood." —The Times
"Tight in focus and construction and written in a steady present tense. . . . Lennon generally resists the comic and narrative possibilities available to his structure in favour of exploiting its capacity for generating metaphors and analogies—and by refusing to work his way through to a moment of sensible closure, ending instead at a point when things are at their most blurry and brain-teasing, he has constructed an otherworldly narrative that feels fleshed out but not stretched thin." —The Evening Standard
"J. Robert Lennon's beautifully written new novel bristles with menace and suspense—a terrific and disturbing read." —The Daily Mail
Advertisement