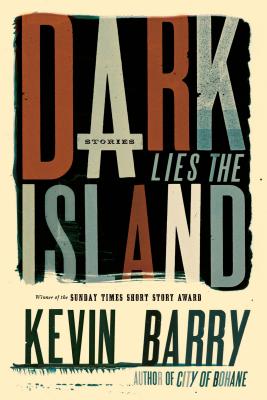 Dark Lies the Island (Hardcover)
Graywolf Press, 9781555976514, 185pp.
Publication Date: September 24, 2013
* Individual store prices may vary.
October 2013 Indie Next List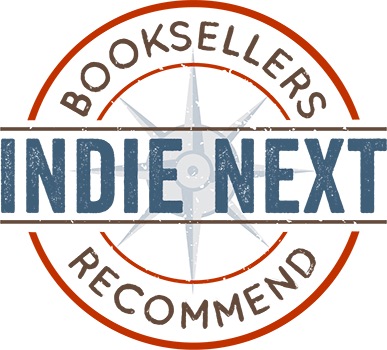 "Barry's collection of stories crackles with intelligence, wicked humor, and the woes of modern life. Populated by misfits, hapless husbands, and characters whose worst enemies are themselves, the 13 stories that make up this collection are compulsively readable and, like all great fiction, seem effortless. Barry loves the cadence and sound of human speech and his ear for dialogue and narrative is astounding. The stories brim with humor and lines so quotable they demand to be read again. Barry puts a beating heart into each of these stories, a collection that is a must for fans of Irvine Welsh and V.S. Pritchett."
— Mark Haber, Brazos Bookstore, Houston, TX
View the List
Description
An award-winning collection from the author of City of Bohane, which was hailed by Pete Hamill as "full of marvels" (The New York Times Book Review)
* Short-listed for the Frank O'Connor Short Story Award * Winner of the Sunday Times Short Story Award * One of last year's most critically acclaimed books in the UK * A Guernica Best Book of the Year * A Library Journal "Best Indie Fiction of 2013" *
Dark Lies the Island is a wickedly funny and hugely original collection of stories about misspent love and crimes gone horribly wrong. In the Sunday Times Short Story Award-winning "Beer Trip to Llandudno," a pack of middle-aged ale fanatics seeking the perfect pint find more than they bargained for. A pair of sinister old ladies prowl the countryside for a child to make their own. And a poet looking for inner calm buys an ancient inn on the west coast of Ireland but finds instead rancorous locals and catastrophic floodwaters.
Kevin Barry's dazzling language, razor-sharp ear for the vernacular, and keen eye for the tragedies and comedies of daily life invest these tales with a startling vitality. Dark Lies the Island was short-listed for the Frank O'Connor International Short Story Award, and as one of the most acclaimed collections in Europe in many years, it heralds the arrival of a new master of the short story.
About the Author
Kevin Barry is the author of City of Bohane and two story collections. He has won the European Union Prize for Literature and the Authors' Club Best First Novel Award, and was short-listed for the Costa First Novel Award. He lives in County Sligo, Ireland.
Praise For Dark Lies the Island…
Praise for Dark Lies the Island:
"[Kevin Barry] isn't sparing with his powers. Even his throwaway lines are keepers. . . . What makes this book such a satisfying read is that his memorable sentence-writing is in the service of well-constructed, moving stories." —The New York Times
"This collection is subtler, more poetic and more disturbing [than
City of Bohane
]. It reveals the menace of everyday life. . . . By the end of a story, Barry has me in full sympathy with someone I might edge away from on the train. His regard for characters big and small and capacity to be funny without playing them for cheap laughs recalls George Saunders." ––
The New York Times Book Review
"Stealthy and shimmering. . . . Darkness abounds in these 13 stories, though it takes its different forms: vileness, foreboding, ignorance, isolation, self-delusion, despair. . . . Often playful, comic, even gently so." ––
The Boston Globe
"If these tales are built around marginalized figures, there's nothing uniform about Barry's storytelling voice. He does humor. He does high drama. He even dabbles in horror (of a kind). And he can handle just about any other narrative form you might think of. . . . If
City of Bohane
earned Barry a modicum of global literary stardom . . . this collection leaves no doubt that he's earned all that's come his way. Deeply humane and immensely funny,
Dark Lies the Island
is another testament to his many talents." ––
Star Tribune
(Minneapolis)"Barry's writing is a marvel: it is immoderate, probing, alive and lyrical, a cross between Roddy Doyle and Patrick McCabe. He plumbs his characters' lives and finds the nuances of everyday pathos and humor. . . .
Dark Lies the Island
is an exceptional collection by one of the most talented Irish writers of his generation."
—
Shelf Awareness
, starred review
"At the risk of indulging in cultural stereotypes, Barry is Irish: when he writes a story, he tells a story, and he's not afraid of sentimental ending, if one presents itself. Along the way, he takes . . . contagious pleasure in his flawed, incorrigible people." ––Lorin Stein, The Paris Review
"[
Dark Lies the Island
] shares the virtues that made
Bohane
such an astonishment—prose that rollicks and judders and constantly delights; a keen ear for the spoken language of Barry's native western Ireland; and above all . . . a way of lassoing moments of mystery that have the power to transform the lives of Barry's characters, a motley Irish medley of disturbed young women, devious old spinsters, blocked poets, thugs, boozers, exiles, and tortured civil servants. There is rich music, high humor, and deep blackness on every page. . . . You must read this impossibly gifted, unspeakably lovely Irish writer." —
The Millions
"The collection is marked by Barry's playful style, whose central tension emerges through its contrast with the atmosphere of his storie's settings. He shows a perceptible love for the conventions of Irish literature without being bound by them, exhibiting a capacity for rhythmic and lyrical prose like Colm Toibin . . . along with equal aptitude for Flann O'Brien's deadpan absurdity. . . . The texture of Irish lives portrayed in this collection is familiar and truthful, even when the characters are larger and stranger than life." —
The Barnes & Noble Review
"A boisterous and beautiful collection of stories. Barry is a prose wizard whose stories pulse on the page with all the humor and viciousness of life itself." —Sam Lipsyte"[Kevin Barry] has a singular voice and imagination. . . . Satire is something that Barry excels at as he zeroes in on the hilarity and the dangers--especially the dangers--of small-town Irish ennui and insularity. . . .
Dark Lies the Island
achieves what any good story collection strives to, displaying Barry's vast range of talent and writerly moods." —
Irish America Magazine
"Barry offers a second story collection that offers all the best qualities of his IMPAC award-winning debut novel,
City of Bohane--
the dark humor, apt characterization, and sharply condensed emotion, so well contained by the the beautiful sentences." ––
Library Journal
, starred review
"The writing is spectacular, alternately stately and hurried, occasionally clipped but never languid, steeped in the vernacular but never lacking precision, and very often pulsing with the rhythm of iambic pentameter. Smashing, compulsively readable stuff: Barry will be a household name, and soon." ––
Booklist
, starred review"There are a lot of pleasures to be had. . . . There's his way with language––a bent form of Irish that makes the most mundane language, like those of the mileage-obsessed locals at the hotel bar in 'Fjord of Killary,' somehow hilarious. Then there's the pleasure of safely spending time in the company of people you might well cross the street to avoid. . . . The island and its inhabitants aren't doing well, and Barry is a master at showing both the darkness and the piercing moments of humor and self-knowledge that now and then penetrate it." ––
Publishers Weekly
, starred review
"Irish lyricism shines throughout the collection. . . . Barry writes stories that are character-driven, archetypical yet magnetic, pushing toward realism's edge where genre becomes irrelevant." ––Kirkus Reviews
"I was greatly taken with Kevin Barry's
Dark Lies the Island
, a collection of hilarious and, often, hair-raising short stories." ––Paul Muldoon,
TLS
Books of the Year"[To] darkness, Barry brings poetry, nuance, and strange moments of grace. If Roddy Doyle and Nick Cave could procreate, the result would be something like Kevin Barry." ––
Cedar Rapids Gazette
"Unignorable. . . . A rhythmic Hiberno-English onslaught which forces black humour into the bleakest of corners." ––
The Times Literary Supplement
(London)"Kevin Barry's best short stories are like a spade to the face. . . . There is a vividness to his writing that plants you immediately at its heart." ––
The Guardian
(London)"Barry's voice isn't brooding or sententious; it's wonderfully, restlessly alive. . . . Barry beautifully captures the melancholy of loneliness and necessity of comradeship." ––
The Times
(London)"Outstanding. . . . [These] stories triumph because they function on many levels––they are funny, sad, troubling, illuminating, often in equal measure." ––
Financial Times
(London)"[Kevin Barry's] prose is almost literally indescribable. . . . It's not hard to see a devoted following accrue around this singular talent." ––
Irish Independent
"From love, loss, regret and desire, [Kevin Barry] combines the real, the bizarre, and the mundane. His fluid style escorts the reader through a world that is funny, tragic, relentless, endearing. . . . A startlingly unique voice." ––
The Observer
(London)"A pacy collection of thirteen modern tales about sozzled Irish men, neatly captured middle-class couples, sinisterly plotting old women and damaged lesbian hipsters. It's sharply observed, frequently rude, often very funny." ––
The Independent on Sunday
(London) 
or
Not Currently Available for Direct Purchase