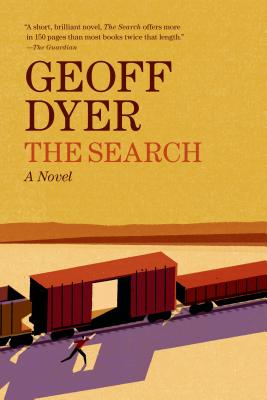 The Search (Paperback)
Graywolf Press, 9781555976781, 163pp.
Publication Date: May 20, 2014
Description
"A short, brilliant novel, "The Search" offers more in 150 pages than most books twice that length." "The Guardian"
""
Walker meets Rachel at a glamorous party by the bay. When she turns up at his apartment two days later, there is a hint of erotic promise in the air. But it isn't Walker she wants at least not yet. Her husband, Malory, has gone missing, and she wants Walker to find him.
So begins Walker's quest, as well as this beautiful novel that takes our hard-boiled knight across the vast landscape of an imaginary middle America that begins subtly to morph into something stranger. Walker's search intensifies, and soon it seems that somebody else is searching for him. In "The Search," his second novel, Geoff Dyer concocts a sophisticated and enthralling narrative puzzle.
About the Author
Geoff Dyer is the author of Jeff in Venice, Death in Varanasi and three previous novels, as well as nine nonfiction books. He won a National Book Critics Circle Award in 2012 for Otherwise Known as the Human Condition. He lives in London.
Praise For The Search…
Praise for The Search: 
"A take on the detective/noir genre in the vein of Auster, Calvino, and Borges. . . . Dyer creates a series of puzzles, which are sure to send some back for a second read. . . .  [Dyer's] considerable talents, including the ability to write in other veins, are on display here." —Publishers Weekly"So it's farewell my lovely and we're off, on a package tour through gumshoe thriller, film noir, road movie . . . and chivalric romance . . . An ambitious, stylish novel." —The Independent on Sunday

"If any British writer can try on the mantle of Calvino, Dyer can. He has a poet's gift with metaphor as well as an ability to grasp ideas, hold them, pass them on." —New Statesman

"As elegant as a mathematical theorem correctly expressed." —The Sunday Times

"Dyer injects an almost magical randomness into what ought to be the most conventional of tales, and gives us Surrealism where we might have expected Dirty Realism . . . Its after-image is hard to erase." —The Spectator
Advertisement