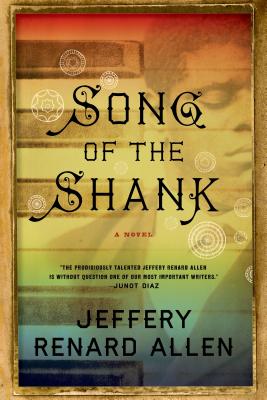 Song of the Shank (Paperback)
Graywolf Press, 9781555976804, 570pp.
Publication Date: June 17, 2014
* Individual store prices may vary.
Description
A contemporary American masterpiece about music, race, an unforgettable man, and an unreal America during the Civil War era

At the heart of this remarkable novel is Thomas Greene Wiggins, a nineteenth-century slave and improbable musical genius who performed under the name Blind Tom.
Song of the Shank opens in 1866 as Tom and his guardian, Eliza Bethune, struggle to adjust to their fashionable apartment in the city in the aftermath of riots that had driven them away a few years before. But soon a stranger arrives from the mysterious island of Edgemere--inhabited solely by African settlers and black refugees from the war and riots--who intends to reunite Tom with his now-liberated mother.
As the novel ranges from Tom's boyhood to the heights of his performing career, the inscrutable savant is buffeted by opportunistic teachers and crooked managers, crackpot healers and militant prophets. In his symphonic novel, Jeffery Renard Allen blends history and fantastical invention to bring to life a radical cipher, a man who profoundly changes all who encounter him.
About the Author
Jeffery Renard Allen is the author of the novel Rails Under My Back, the story collection Holding Pattern, and two collections of poetry. Raised in Chicago and now living in New York, he teaches at Queens College and in the writing program at the New School.
Praise For Song of the Shank…
Praise for Song of the Shank: 
"Both the conception and the underlying history behind this story will leave readers with a profound understanding of the inhumanity of slavery and 19th century racial attitudes. . . . [An] admirable book that invites an important excavation of the past." —Publishers Weekly
"Talent and brilliance are not enough. Writing a novel like this is the equivalent of building a three story building. Single handedly. Jeffery Renard Allen scores highly with this novel about the Michael Jackson of the nineteenth century, the savant, Blind Tom." —Ishmael Reed
"Jeffery Renard Allen works language to make himself smarter, readers smarter, the language smarter."—John Edgar Wideman
Praise for Rails Under My Back: 
A New York Times Notable Book

"Powerful stuff." —Esquire

"[Allen's] language . . . demonstrates extraordinary poise . . . Besides Joyce and Faulkner, other 20th-century novelists whose work Allen's calls to mind are Dos Passos, Ellison and Henry Roth—an indication of the remarkable literary company in which this novel may be seen to move." —The New York Times Book Review

"Big, ambitious, picaresque, and beautiful." —San Francisco Chronicle

"A novel of immense power." —Elle