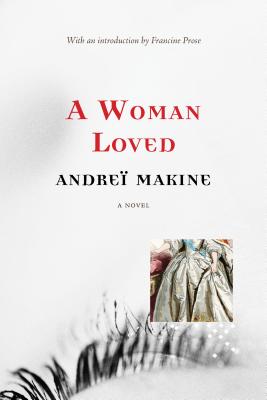 A Woman Loved
A Novel
Paperback

* Individual store prices may vary.
Description
The fascinating story of a young Russian filmmaker's attempts to portray Catherine the Great, before and after the collapse of the Soviet Union

Catherine the Great's life seems to have been made for the cinema—her rise to power; her reportedly countless love affairs and wild sexual escapades; the episodes of betrayal, revenge, and even murder—there's no shortage of historical drama. But Oleg Erdmann, a young Russian filmmaker, seeks to discover and portray Catherine's essential, emotional truth, her real life beyond the rumors and façade. His first screenplay just barely makes it past the Soviet film board and is assigned to a talented director, but the resulting film fails to avoid the usual clichés. After the dissolution of the Soviet Union, as he struggles to find a place for himself in the new order, Oleg agrees to work with an old friend on a television series that becomes a quick success—as well as increasingly lurid, a far cry from his original vision. He continues to seek the real Catherine elsewhere.
With A Woman Loved, Andreï Makine delivers a sweeping novel about the uses of art, the absurdity of history, and the overriding power of human love, if only it can be uncovered and allowed to flourish.
Praise For A Woman Loved: A Novel…
"Andreï Makine is a gorgeous writer -- compassionate and elegant, textured and moving- and A Woman Loved is a sweeping, beautiful, and epic novel that challenges our notions about history, politics, and the true purposes of art. It's one of the most brilliant and touching books I've read in years. I can't stop thinking about it." —Molly Antopol, author of The UnAmericans

"Andreï Makine is a master of condensing the great tragic and absurd tableaux of history to such arresting visual detail that I feel I have lived it all myself. In this new novel, a Soviet screenwriter named Oleg Erdmann spends decades writing and researching the life of one of Russia's most enigmatic personages, Catherine the Great. Meanwhile, Russia, as he knows it, changes and then ceases to exist. Through Erdmann's obsession Makine brings to life Catherine the tsarina and Catherine the woman. Even more brilliantly, Makine portrays the life of an artistic mind passionately engaged with its subject as drama on par with battle scenes or coups d'état. Both intimate and epic in scope, A Woman Loved is a singular, breathtaking novel." —Kseniya Melnik, author of Snow in May

"Makine has special gifts." —The New York Times on Andreï Makine

"Justly acclaimed." —The Washington Post on Andreï Makine

"Makine belongs on the shelf of world literature--between Lermontov and Nabokov, a few volumes down from Proust." —The Atlanta Journal-Constitution on Andreï Makine

"[Dreams of My Russian Summers] reminds us how, through a precise use of language, it is possible to call back the past. By trusting in his ability to render truthfully the oddness of history, the peculiar treasured details--ordinary pebbles individually wrapped in tissue paper--Makine allows himself and his readers to be possessed by the singular hallmark of greatness in literature (in a paraphrase of Osip Mandelstam): the desire to be astonished by his own words . . . One of the great autobiographical novels of this century." —Los Angeles Times on Andreï Makine
Graywolf Press, 9781555977115, 352pp.
Publication Date: August 4, 2015
About the Author
Geoffrey Strachan is an award-winning translator.