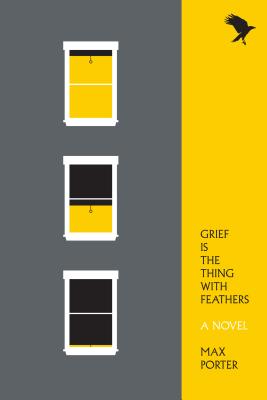 Grief Is the Thing with Feathers
A Novel
Paperback

* Individual store prices may vary.
Other Editions of This Title:
Digital Audiobook (10/30/2017)
MP3 CD (10/31/2017)
Compact Disc (10/31/2017)
Hardcover, Korean (3/6/2020)
June 2016 Indie Next List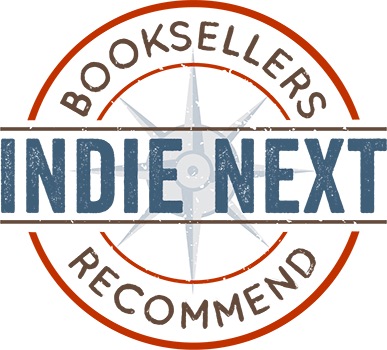 "This novel in verse begins with the death of a wife and mother told through the eyes of her husband, her two sons, and, unexpectedly, a crow. Crow -- one part trickster-god, one part guardian, and wholly unpredictable -- descends upon this fractured family to watch over them in their grief and guide them back to the land of the living. Porter's phrases and descriptions startled me with their clarity, and undid me with their simple and unexpected poignancy."
— Emily Crowe (M), Odyssey Bookshop, South Hadley, MA
View the List
Description
Here he is, husband and father, scruffy romantic, a shambolic scholar--a man adrift in the wake of his wife's sudden, accidental death. And there are his two sons who like him struggle in their London apartment to face the unbearable sadness that has engulfed them. The father imagines a future of well-meaning visitors and emptiness, while the boys wander, savage and unsupervised.

In this moment of violent despair they are visited by Crow--antagonist, trickster, goad, protector, therapist, and babysitter. This self-described "sentimental bird," at once wild and tender, who "finds humans dull except in grief," threatens to stay with the wounded family until they no longer need him. As weeks turn to months and the pain of loss lessens with the balm of memories, Crow's efforts are rewarded and the little unit of three begins to recover: Dad resumes his book about the poet Ted Hughes; the boys get on with it, grow up.

Part novella, part polyphonic fable, part essay on grief, Max Porter's extraordinary debut combines compassion and bravura style to dazzling effect. Full of angular wit and profound truths, Grief Is the Thing with Feathers is a startlingly original and haunting debut by a significant new talent.
Praise For Grief Is the Thing with Feathers: A Novel…
* Winner of of the International Dylan Thomas Prize *
* Rights sold in thirteen countries *
* Finalist for the Guardian First Book Award *
* Finalist for the Goldsmiths Prize *

"As resonant, elliptical and distilled as a poem, Grief Is the Thing With Feathers is one of the most moving, wildly inventive first novels you're likely to encounter this year. It's funny — in a jet-black way — yet also fiercely emotional, capturing the painful sucker-punch of loss with a fresh immediacy that rivals Joan Didion's The Year of Magical Thinking. . . . Like C.S. Lewis' A Grief Observed, Julian Barnes' Levels of Life, Helen MacDonald's H is for Hawk . . . Porter's unusual novel puts grief in its place not by dismissing it, but by confronting it dead-on as a painful but inescapable part of life. Grief is the Thing With Feathers is a wondrous, supremely literary, ultimately hopeful little book."—NPR.org

"Grief Is the Thing with Feathers" argues that books, literature and poetry can help save us. This book is a sublime and painful conjuring of a family's grief and the misfit creature with the power to both haunt and help them. It is a complex story, not simply-told or sparse: Nothing is missing. Let it be a call for more great books of this length to be recognized for what they are — whole. Extraordinary is a book with feathers."—Los Angeles Times

"Like a book of hours for the bereaved. . . . Mr. Porter gives expression to grief in all its emotional manifestations. . . . Unpredictably playful, [filled] with sarcasm, absurdity and black-winged humor."—The Wall Street Journal

"Piercing the wordplay and abstractions and flights of fancy are the sharp specifics that make the family's loss clear and their grief that much more real. . . . [Grief Is the Thing with Feathers transforms] the indescribable absence that is grief into palpable, undeniable life."—Star Tribune (Minneapolis)

"[A] bizarre and brilliant debut. . . . What keeps the story from being excessively familiar is Porter's sense of detail . . . as well as his imaginative and elegant approaches to structure and style. . . . Simultaneously straightforward and mysterious, the book illustrates the need for and calls into question "moving on, as a concept."—Chicago Tribune

"A powerful, surreal novella-poem of grief and healing. Devastated by the loss of his wife, Dad struggles to take care of his boys, himself, and finish his book on the poetry of Ted Hughes. Crow (a man-size black bird) moves in, taking the role of wild but tender shepherd to the family."—San Francisco Chronicle

"Porter's debut has meatiness to it—a denseness of allegory and allusion; a mélange of fairy tale, fable and dream. . . . The family's sadness is rendered exquisitely, both in figurative and prosaic language. . . . Layered with pathos, allusion, and humor, Grief is the Thing with Feathers is more than the sum of its composite elements. Pithy yet rich, the novel is a moving and astounding debut. Porter's Crow is as vivid as Hughes' original, and his writing no less memorable."—Electric Literature

"Porter's collage of prose and lineated poetry is the very opposite of self-help. [ Grief is the Thing with Feathers] does not seek to offer answers, but instead brilliantly mimics the chaos of the grieving brain, offering a vision of how loss dramatically alters it. . . . Porter's book is a gift in its understanding of the sounds and reverberations of grief."—The Rumpus

"Allusive and half-poetic, Porter's tribute to a family's grief and to Crow, a cycle of Ted Hughes poems, is both simple and invigoratingly bizarre: A Hughes scholar and his two sons mourn the accidental death of their mother with the help, it seems, of a plastic crow come to life. "Dad," "Crow," and "Boys" take turns narrating, tracing the arc of a mourning process that will neither be rushed nor slowed. You don't have to read Hughes's Crow first, but you might as well; both books are short, strange, and timeless."—Vulture

"Remarkable. . . . One-of-a-kind. . . . Heartbreaking. . . . Brilliant."—The Atlantic

"[Porter captures] not only the puzzle of a father-son interaction but also its music, its varied and unpredictable textures."—New Republic

"At once surprising, terrifying, and poignant."—Broadly

"A heartbreaking and life-affirming meditation on the dislocating power of grief. . . . Porter's characters express their feelings through observations that are profound and simply phrased. . . . The powerful emotions evoked in this novel will resonate with anyone who has experienced love, loss, and mourning."—Publishers Weekly

"Porter delivers a staggering tale of a father grappling with the sudden loss of his wife in this sharply poetic and darkly stunning debut novel. . . . A truly exceptional work of fiction. . . . Readers will not soon forget Porter's distinct style."—Booklist, starred review

"Porter's daringly strange story skirts disbelief to speak, engagingly and effectively, of the pain this world inflicts, of where the ghosts go, and of how we are left to press on and endure it all. Elegant, imaginative, and perfectly paced. A contribution to the literature of grief and to literature in general."—Kirkus Reviews, starred review

"A whimsical and ultimately pleasing perspective on grief . . . utterly original."—Shelf Awareness

"A haunting debut."—Brooklyn Magazine

"A short, singular, and entirely alluring book that defies convention, and definition, Grief Is the Thing With Feathers works like a form of literary magic."—The National Book Review

"Grief Is the Thing with Feathers . . . follows a father of two through the year after the death of his wife. The chapters are compressed, poetic vignettes that evoke the chimera of grief through suggestion and indirection. And then, more evocative still: the arrival of a giant, metempsychotic raven straight out of Ted Hughes's Crow. You quickly forget that the book is weird as hell, because it is also beautiful as hell, moving as hell, and funny as hell."—Garth Risk Hallberg in The Millions' "Year in Reading"

"Grief Is the Thing with Feathers gives the form of the novel shades of parables and poetry. . . . Max Porter's debut novel is endearing and powerful, and the last page will leave you stunned."—Steven Tran, Word Bookstore, Brooklyn, NY

"An electrifying novel. . . . Unique in its structure, imagery, and the character of wild Crow, the book is simple and uncomplicated in its appeal to the reader's own understandings of life, death, grief, dreams, and reconciliation, while offering new ways to think about these universal themes as the book comes to a perfect conclusion."—Seeing the World Through Books

"Porter offers a fresh, invigorating treatment of bereavement. . . . Grief Is the Thing with Feathers shatters familiar notions of what we think we know about loss and mourning, transforming the grief narrative into something darker, beastlier, not quite comforting, yet also oddly refreshing, and even funny. Max Porter's compressed debut is a richly complex and captivating feathered miracle."—The Northwest Review of Books

"In this slyly funny and thrillingly original work, Max Porter somehow pulls a brand new story out of the darkest despair."—Jenny Offill

"I'm not sure I've read anything like Max Porter's book before. It stunned me, full of beauty, hilarity, and thick black darkness. It will stay with me for a very long time."—Evie Wyld

"One of the only accurate representations of grief I have ever found in literature. [Max Porter] combines verse, narrative, essay, myth, drama, jokes, bad dreams, and the language of therapy in a way that seems magical, permanent, utterly integrated, as impossible to distill to its components as it would be impossible to remove or isolate grief from love, or from life itself. Says Crow of grief, 'It is everything. It is the fabric of selfhood.'"—Sarah Manguso

"Less a novel than a totally new and feathered thing—hilarious, poetic, cheeky, postmodern, I guess, but in the most earnest and emotionally forthright way. I was as gripped as I was stunned by Porter's linguistic daredevilry, his intelligence, his emotional go-for-the-gut-ness. I loved this book."—Heidi Julavits

"Utterly astonishing. Truly, truly remarkable."—Nathan Filer

"Grief Is the Thing with Feathers is heartrending, blackly funny, deeply resonant, a perfect summation of what it means to lose someone but still to love the world–and if it reminds publishers that the best books aren't always the ones that can be pigeonholed or precis-ed or neatly packaged, so much the better."—Sarah Crown, The Guardian

"Grief Is the Thing With Feathers is the most exquisite little flight of a story captured between hardback covers, and its appearance has been crafted to show us that we are in for something unusual. This deeply moving book about death and its grief-stricken consolations—love and art—appears to be no more than a scattering of text, dialogue and poetry that lifts and settles on the page, the frailest sort of thing. Yet as we read on, we become aware that the way it has been put together is robust indeed. . . . Grief is the Thing with Feathers shows us another way of thinking about the novel and its capabilities, taking us through a dark and emotionally fraught subject, one airy page after another, as though transported by wings."—Kirsty Gunn, The Guardian

"Like [Ali Smith], Porter has the language-sense to know how to use simple words to get at the toughest of subjects. Like her, he knows how to be playful and serious at once. . . . A blast and a breeze and, strangely, a delight."—Jonathan Gibbs, The Independent

"A meditation, in vignettes, on grief, love and literature. . . . Funny and warm and real, this little book is one to linger on and savour."—Francesca Wade, The Telegraph

"Captures some beautiful truths about love and loss. . . . [It] works because of what it demands its reader provide: we have all lost someone, or love someone whom we fear losing, and so in the gaps and silences provided by this book we are invited to supply our own grief, our own love, our own hope, and this transforms the work into a luminous reading experience."—Anna Girling, Times Literary Supplement

"A beguiling literary hybrid, highly deserving of its Guardian First Book Award longlisting."—Lucy Sholes, The Observer

"One of the most surprising books this year, full of vitality and freshness. . . . Moving and ultimately uplifting."—The Spectator (UK)

"Part prose, part poetry, [Grief is the Thing with Feathers] is a lyrical explanation of grief and healing; exquisite passages of brilliance and beauty abound throughout."—Irish Times

"Grief is the Thing with Feathers, by Max Porter (Faber), is his debut and it is a book to cherish. It has the perfect balance of being very sad and very funny, full of darkness and full of light."—Irish Times

"I read [Grief Is the Thing With Feathers] through . . . and ended it amazed and disturbed and uplifted and shattered. I've never read anything like it. It's dazzlingly good. . . . Anyone who has ever loved someone, or lost someone, or both, will be gripped by it. . . . Crow is the blackest, blankest bad-guy I've met for years: Christopher Walken cross-bred with The Joker (in feathers)."—Robert Macfarlane
Graywolf Press, 9781555977412, 128pp.
Publication Date: June 7, 2016
About the Author
Max Porter works in publishing. He lives in South London with his wife and children. Grief Is the Thing with Feathers is his first book.