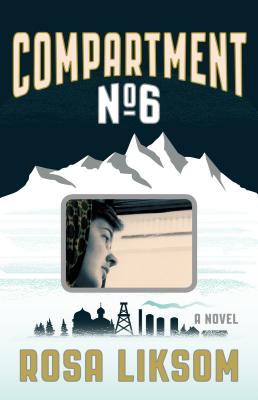 Compartment No. 6 (Paperback)
A Novel
Graywolf Press, 9781555977474, 192pp.
Publication Date: August 2, 2016
* Individual store prices may vary.
Description
In the waning years of the Soviet Union, a sad young Finnish woman boards a train in Moscow. Bound for Mongolia, she's trying to put as much space as possible between her and a broken relationship. Wanting to be alone, she chooses an empty compartment--No. 6.--but her solitude is soon shattered by the arrival of a fellow passenger: Vadim Nikolayevich Ivanov, a grizzled, opinionated, foul-mouthed former soldier. Vadim fills the compartment with his long and colorful stories, recounting in lurid detail his sexual conquests and violent fights.
There is a hint of menace in the air, but initially the woman is not so much scared of or shocked by him as she is repulsed. She stands up to him, throwing a boot at his head. But though Vadim may be crude, he isn't cruel, and he shares with her the sausage and black bread and tea he's brought for the journey, coaxing the girl out of her silent gloom. As their train cuts slowly across thousands of miles of a wintry Russia, where "everything is in motion, snow, water, air, trees, clouds, wind, cities, villages, people and thoughts," a grudging kind of companionship grows between the two inhabitants of compartment No. 6. When they finally arrive in Ulan Bator, a series of starlit and sinister encounters bring Rosa Liksom's incantatory Compartment No. 6 to its powerful conclusion.
About the Author
Rosa Liksom was born in a village of eight houses in Lapland, Finland, where her parents were reindeer breeders and farmers. She spent her youth traveling Europe, living as a squatter and in communes. She paints, makes films, and writes in Helsinki.